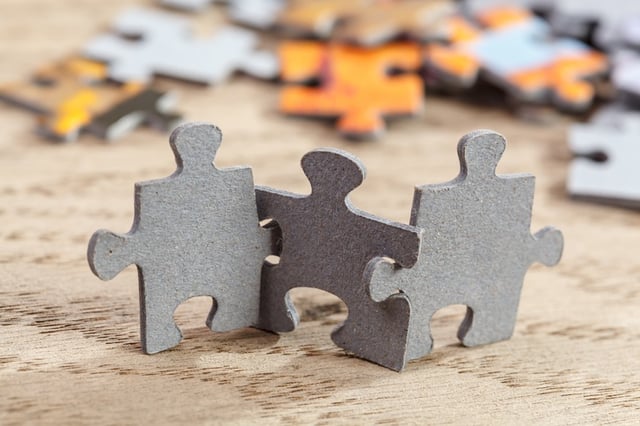 Depending on how you configure it, a channel-partner program can be an efficient way to grow your business—or a huge drain on your resources. If you have an active channel, enabling your partners is the first key step in creating sustainable relationships. However, finding the resources and the time to provide consistent enablement can be difficult.
It's easy for managers to get caught up in the daily minutiae of managing a multifaceted sales team. If you're managing both direct and indirect sales forces, it can be tough to strike a balance between the two. And far too often, this results in operating both on autopilot. What's the best way to ensure that your channel partners are empowered to sell? By being cognizant of their needs. To help with this, here are three things your partner's wish you knew:
1. How to cater to the needs of your individual partners
The best way to boost your bottom line is by empowering your partners to improve theirs. To create long-lasting, mutually beneficial relationships, it's important to help your partners learn how to make money with your products—effectively and efficiently. It also means influencing them to partner with you instead of a competitor.
The first step? Make it easy for partners to sell. From onboarding to ongoing training, ease of doing business is a driving factor behind recruiting new partners and keeping existing ones. If your deal registration process is difficult and laborious, you run the risk of alienating your partners and losing them to competitors. Why wouldn't they take the path of least resistance?
It's equally important to take the time to make personal connections. Partners prefer vendors that keep them updated and provide ongoing support. Thus, it's critical to consider the needs of your partners and how your products can help them reach their financial goals. Develop a system that keeps the lines of communication open and accessible.
2. How to provide customized support and content
Between managing a long list of vendor relationships, learning new products, and driving their own sales, you know that resellers are busy. In fact, the average channel partner juggles between five and 13 vendor relationships at any given time.
In days long-past in the channel, simply onboarding new partners—and providing them with baseline support—is not enough. Instead, they need personalized, ongoing engagement and support to foster growth.
This starts with the right content. As you know, web and social media content is influential in driving demand, because it's often the first thing a prospect is exposed to. However, like partners themselves, not all content is created equally.
Your channel partners need access to useful, relevant content. In fact, 46 percent of channel marketers want help with social marketing and integrated campaigns. It's up to you to coordinate campaigns and equip your reps with purposeful content that enables them to connect with prospects and sell your products.
And don't just serve it up on an outdated and underutilized partner portal. A little personalized 1:1 enablement support for your top partners, and automated outreach to your long-tail is a great way to add a "white-glove" approach to your program.
3. How to provide REAL leads
Your channel partners undoubtedly want you to show them the money. For indirect sales, money manifests itself in the form of qualified leads. While qualified leads are the foundation of any partnership, many organizations waste time and money on generating them. In fact, 79 percent of marketing leads never convert to sales.
Providing your partners with an effective lead-generation strategy not only ensures that your products or solutions are top of mind, but that they are enabled to sell. How is this done? By leveraging prospect data, generating compelling content to improve conversion rates, and helping them construct an active development strategy. Here are five tactics to consider:
Data Integrity: Analyze what you have, augment the provided data and purchase net new
Digital Content: Provide "focus area" content that can be repurposed with partner messaging
Email Nurturing with Landing Pages: Templated emails and landing pages with calls to action
TeleSales: Call prospects that fit your profile and have shown the most interest
Digital Advertising with Landing Pages: Digital ads on social media platforms or SEM
Regardless of the outreach tactic, success begins with solid, actionable data. Improving lead outreach with solid contact data improves productivity by up to 15 percent and decreases lost sales by up to 27 percent.