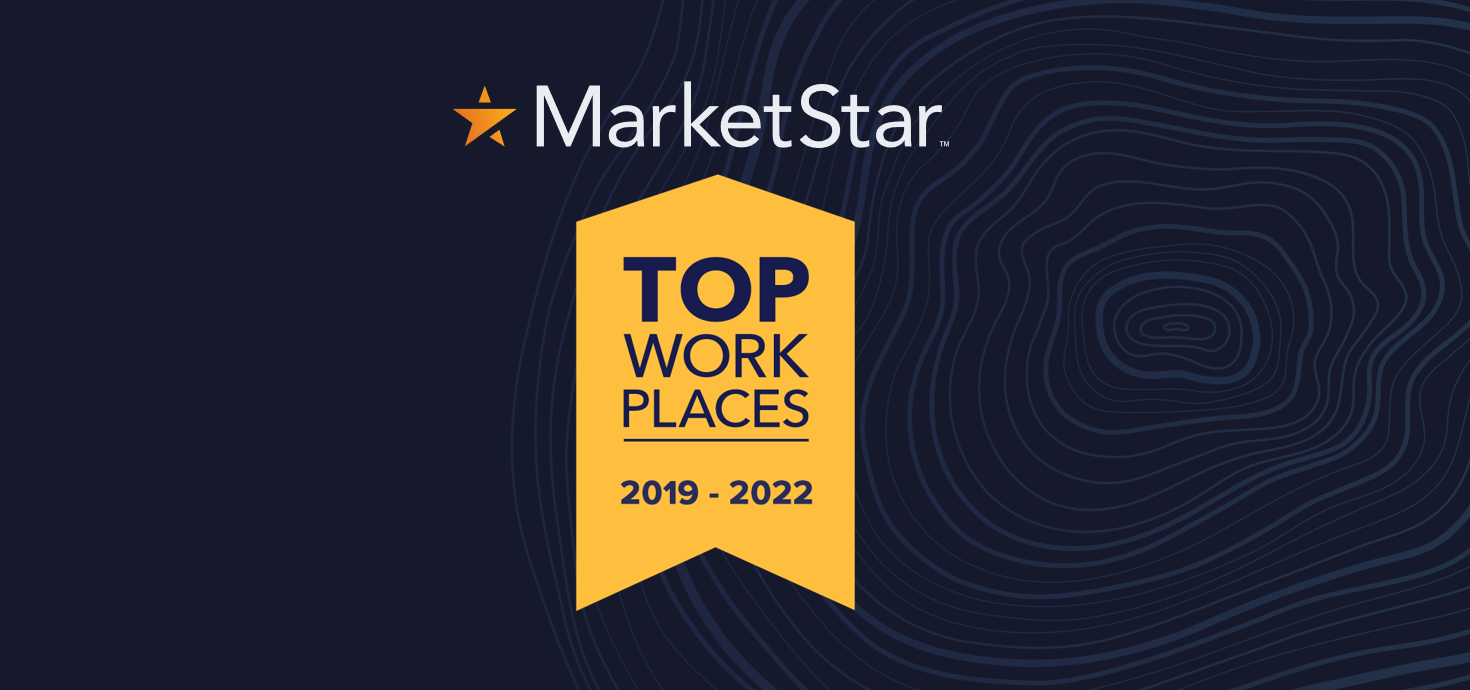 OGDEN, UT (November 15, 2022) – MarketStar has received the Top Workplaces award from the Salt Lake Tribune for the fourth year in a row. The Ogden-based pioneer of B2B sales and revenue acceleration employs more than 1,600 employees globally, with more than 1,000 in the state of Utah. MarketStar accelerates growth through providing outsourced sales and customer success solutions to many of the world's most innovative tech companies.
"Receiving recognition as a top workplace for the fourth year in a row is a true reflection of our people," said Keith Titus, MarketStar President and CEO. "Through living our core values every day, our MarketStar family has cultivated a culture where everyone belongs and cares deeply about each other, our clients, and our communities. MarketStar is truly a great place to work because of our employees."
The Top Workplaces list is based solely on employee feedback gathered through a third-party survey administered by employee engagement technology partner, Energage. The confidential survey uniquely measures 15 culture drivers that are critical to the success of any organization, including alignment, execution, and connection, to name a few.
"Earning a Top Workplaces award is a badge of honor for companies, especially because it comes authentically from their employees," said Eric Rubino, Energage CEO. "That's something to be proud of. In today's market, leaders must ensure they're allowing employees to have a voice and be heard. That's paramount. Top Workplaces do this, and it pays dividends."
MarketStar's global headquarters is located in Ogden, with offices in downtown Salt Lake City, Dublin, Ireland, and Sofia, Bulgaria. Additionally, the organization has remote employees in 8 countries and 33 states in the U.S. As the global leader in full-funnel outsourced sales solutions, MarketStar provides dedicated sales and customer success teams for some of the brightest global tech brands, giving employees the opportunity to build their careers while selling for companies that change the world.
ABOUT MARKETSTAR
Through innovative sales solutions, MarketStar (www.marketstar.com) accelerates sales from lead to recurring revenue with business-to-business (B2B) direct and indirect sales programs. Utilizing a blend of voice, digital, and field engagements, MarketStar has launched, sold and supported thousands of products and services on behalf of the biggest and most innovative companies across the globe. Founded in 1988, MarketStar pioneered the sales outsourcing industry and today has over 1,600 employees worldwide. Their global headquarters is located in Ogden, Utah.
ABOUT ENERGAGE
Energage is a purpose-driven company that helps organizations turn employee feedback into useful business intelligence and credible employer recognition through Top Workplaces. Built on 16 years of culture research and the results from 27 million employees surveyed across more than 70,000 organizations, Energage delivers the most accurate competitive benchmark available. With access to a unique combination of patented analytic tools and expert guidance, Energage customers lead the competition with an engaged workforce and an opportunity to gain recognition for their people-first approach to culture. For more information or to nominate your organization, visit energage.com or topworkplaces.com.