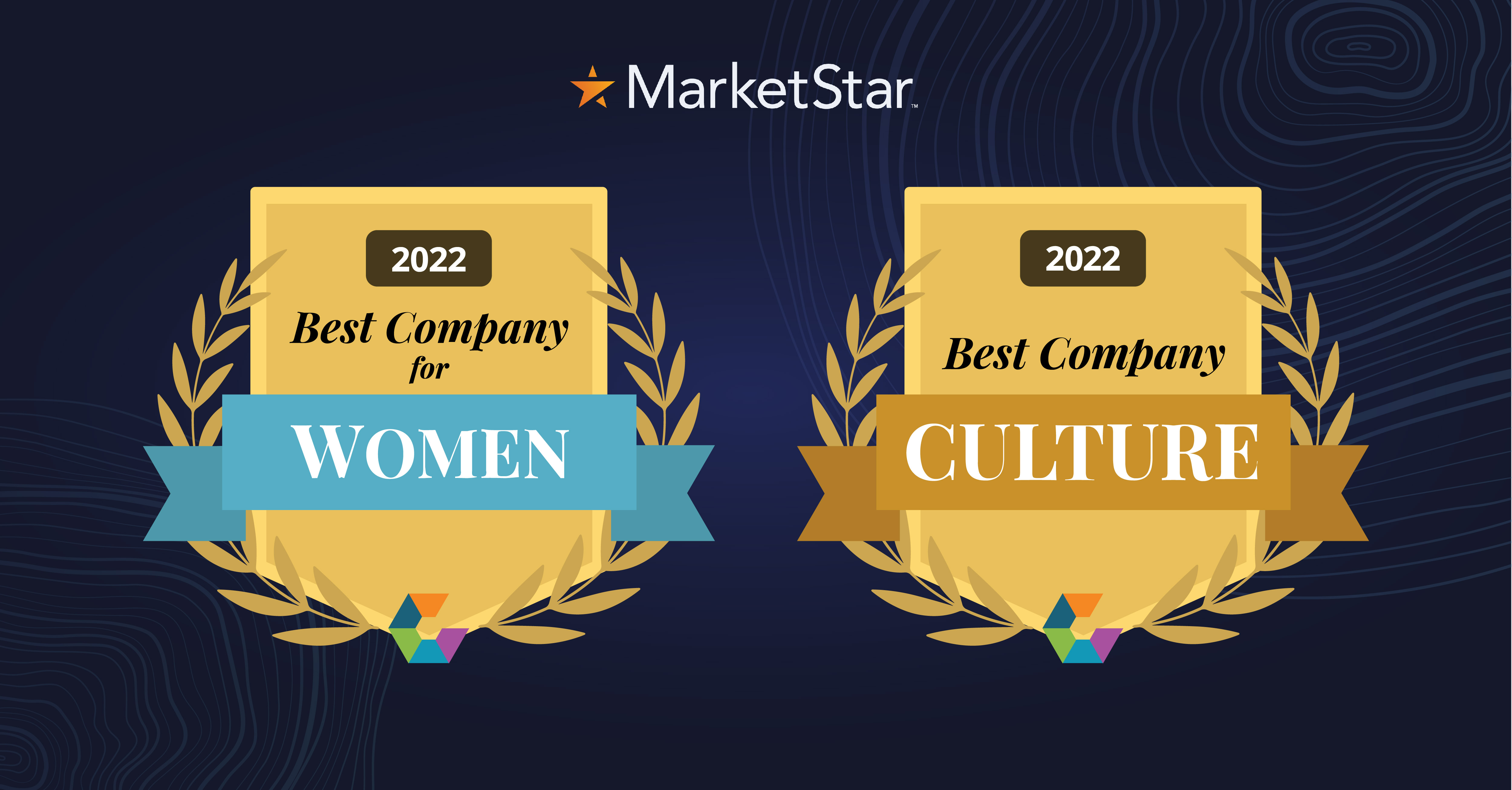 MarketStar, the global leader in full-funnel outsourced sales solutions, has been recognized as one of the best companies for workplace culture and best companies for women by Comparably. These awards are derived directly from sentiment ratings provided by employees who anonymously rated MarketStar on Comparably.com during a 12-month period.
Receiving recognition in these two areas is a nod to the great workplace culture at MarketStar, which is oriented around the company's purpose of creating growth for their people, their clients, and their communities. MarketStar encourages employees to pursue growth by living the company's six core values and has several robust development programs focused on helping employees grow in their careers. The company's efforts to cultivate a culture where everyone feels that they belong and are supported have not gone unnoticed. This past year, MarketStar also received the Top Workplaces award for the fourth year in a row. This award, like the Comparably awards, is based solely on employee feedback.
Elevating and empowering women has been another focus area for MarketStar with the launch of their "Women in Business" initiative several years ago. Since conception, MarketStar has supported female employees through tactical business training, facilitating belonging through personal connection, and helping female employees develop authentic partnerships with leaders, peers, and mentors across internal and external communities. In recognition of these efforts, MarketStar has also received the Women Tech Council Shatter List award for five consecutive years. This award recognizes companies that are creating and enacting practices that remove the glass ceiling and empower women.
In addition to an unmatched workplace culture with ample growth and development opportunities, MarketStar employees have the opportunity to build their careers while supporting some of the brightest globally-recognized companies that are changing the world. As the pioneer of B2B sales and revenue acceleration, MarketStar employs more than 1,600 employees across eight countries and 33 states in the U.S. MarketStar's global headquarters is located in Ogden, Utah, with offices in downtown Salt Lake City, Dublin, Ireland, and Sofia, Bulgaria.