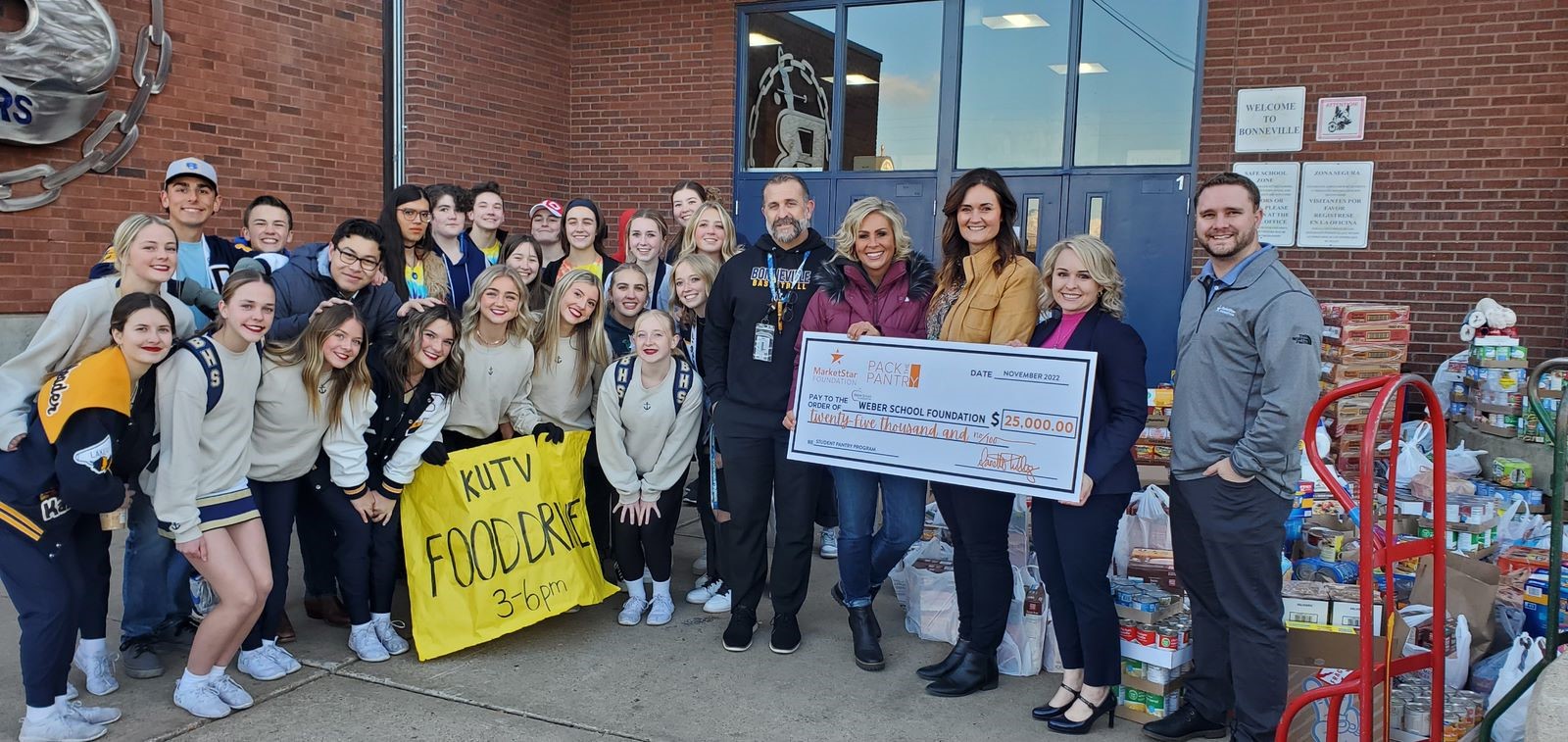 The MarketStar Foundation is thrilled to announce a $25,000 donation to the Weber School Foundation to help create and support student pantries and resource centers in high schools across the Weber School District, which is near MarketStar's global headquarters in Ogden, Utah. With a focus on food insecurity over the past year, the Weber School Foundation has collaborated with community partners to ensure a student food pantry and resource center will be created in each high school service area in the district. These resource centers help students in need succeed by providing access to food, clothing, school supplies, and other basic needs.
"The MarketStar Foundation's donation to the new student pantries and resource centers in Weber School District is a continuation of our legacy 'Pack the Pantry' food drive program that was instrumental in laying the groundwork for how we care for our communities and has continued in our shared purpose to create growth through the MarketStar Foundation programs," said Danette Pulley, Executive Director of the MarketStar Foundation and VP of Community Growth at MarketStar. "Creating growth that strengthens the community is core to our purpose at MarketStar. MarketStar donates 1% of all profits to the MarketStar Foundation to help support its ongoing mission to connect our people and resources to expand educational opportunities, empower self-reliance, and build better communities where we live and work."
In honor of Giving Tuesday, the MarketStar Foundation is also matching up to $110 of employee charitable donations, enabling individuals at MarketStar to make an impact on the causes that matter most to them.