Industry Leader's New E-Book Offers Six Strategies for Building Partner Relationships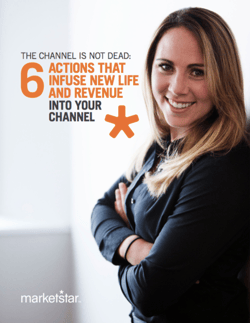 Ogden, UT—May 2, 2018—MarketStar, the industry leader in outsourced sales and marketing, today announced it is publishing a guide outlining strategies for sales teams to build stronger channel partner relationships. The e-book, The Channel is NOT Dead: 6 Actions that Infuse New Life and Revenue Into Your Channel, is available for free download.
In today's sales environment, traditional programs simply don't meet the needs of new channel partners. Value-based programs are now all about the channel partner dictating the benefits it needs to see from a vendor. To create predictable and sustainable indirect revenue, vendors must work closely with only a small percentage of their partners. MarketStar's new e-book details six best practices to follow to build a strong channel amid this new reality. Topics explored include:
Segmenting partners to gain traction

Diversifying communication

Putting data to work
"More is better in channel sales—or at least it used to be," says Phil Mickey, MarketStar's Director of Marketing. "It's not that simple anymore. Partners are looking for convenience and a lower cost of doing business. Vendors today must assess whether their values meet the needs of customers in the future. Our new guide offers key strategies for vendors looking to ensure their channel programs capture a wide variety of partner profiling elements across sales, technical, marketing, and services delivery capabilities."
To learn more about this e-book or MarketStar's innovative solutions, visit www.marketstar.com.
About MarketStar
MarketStar is the industry leader in outsourced retail, partner, and direct sales motions for the world's leading and emerging companies. MarketStar engages consumers, channel partners, and business-to-business buyers to increase sales by deploying field and inside sales teams, enabled with best-in-class technology and insights. MarketStar is a part of the DAS Group of Companies.