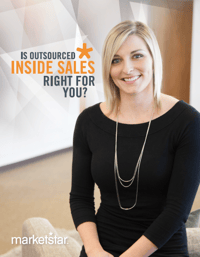 Which option is the right fit for your organization?
Many companies find themselves wondering about the best method to scale their sales team. Should they begin mass hiring new sales reps in order to meet their needs? Or should they outsource their sales force to an outside partner?
Is Outsourced Inside Sales Right for You?, explores questions like these in order to help businesses understand the pros and cons of both solutions, as well as which option is the right fit for their needs.
In this guide you'll learn:
A Brief History of Outsourcing

The Rise of Inside Sales

The Birth of Predictable Revenue

The Challenge of Inside Sales

The Benefits of Outsourced Sales

Making the Decision