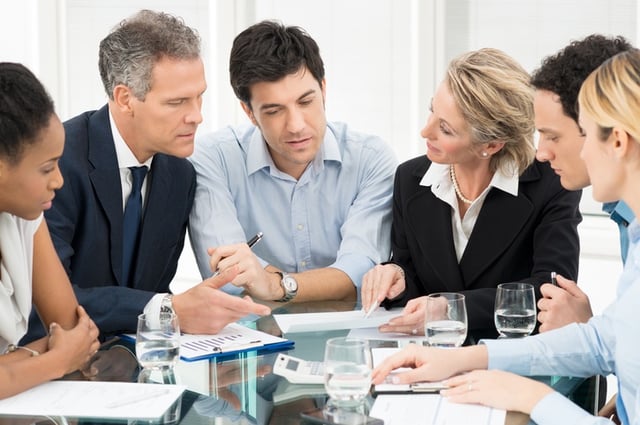 The evolving sales landscape has prompted a shift away from traditional, in-house sales teams. Thanks in part to inside sales, changing sales technologies, and big data, the recruiting, managing, and training of top talent take extra time and effort.
What hasn't changed, however, are your aggressive sales goals. Even if you could keep your best performers, it's not uncommon for the modern sales manager to be understaffed and unable to meet growth goals.
Sales as a service is an attractive alternative for organizations looking to bolster their sales and to grow at rapid speed.
But what exactly does Sales as a Service mean?
Sales as a service provides organizations with a dedicated sales force, while eliminating the work of recruiting an in-house staff. Whether you're in need of a full-time or a part-time sales team, outsourcing your sales needs augments your internal team with experienced, vetted sales professionals and provides scale into new markets, segments, and geographies.
To help explain what "sales as a service" really means, here are some ways it adds value to your sales team.
Dedicated People
Think that your products or ideas are the sole influencer behind your sales? Think again.
Behind every successful sales team is a dedicated group of people. Stellar customer service is vital for organizations to drive their sales. And outsourced sales solutions are built on highly skilled individuals who understand the importance of creating great experiences and building lasting relationships.
Sales solutions employ highly specialized professionals with unique skills and abilities, including product knowledge, technical support, skill development, and sales development. It provides your organization with connected, engaged reps who are empowered by data. Through predictive analysis and screening tools, it augments internal teams by providing professionals who best fit your sales culture and embody your brand.
At the end of the day, outsourcing sales provides your organization with dedicated, front-line sales and service reps who cater to your unique needs.
Real Data, Real Results
In today's increasingly connected world, data informs nearly every sales decision. These days, however, it seems as if gaining accurate market intelligence can be tedious and time-consuming.
It's likely that you are looking to enter new markets, segments, and geographies. Outsourcing your needs simplifies this process by bringing your data to life—so that you can track important trends, analyze loyalty, and assess your entire sales outreach strategy.
By incorporating the latest technology and tools, sales solutions provide visibility into what exactly makes your top performers succeed. It also provides analytics and reporting to assess program needs so that your organization can make intelligent business decisions that produce predictable, repeatable results.
MarketStar has provided real, tangible results for our clients since 1988, and our breadth of success has provided solid data that is foundational for any successful sales program. Outsourced solutions with an experienced partner enable organizations to convert important data into feasible numbers.
Streamlined Sales Process
Much like modern sales models, sales as a service is designed to save time and streamline the sales process. It enables organizations to deploy a top-notch workforce without investing in creating costly and time-consuming infrastructure.
Hiring an enterprise-level sales team can take months, to accomplish. Outsourced sales solutions allow companies to create and manage a reliable sales force without the burdens of recruiting, hiring, and training reps. In the time it takes to hire one senior sales person, outsourcing can provide companies with access to a full team of dedicated sales professionals.
Ultimately, sales as a service is at the forefront of the evolving sales landscape. Outsourcing your sales needs enables you to deploy a dedicated workforce in a fraction of the time but with an increase in quality.