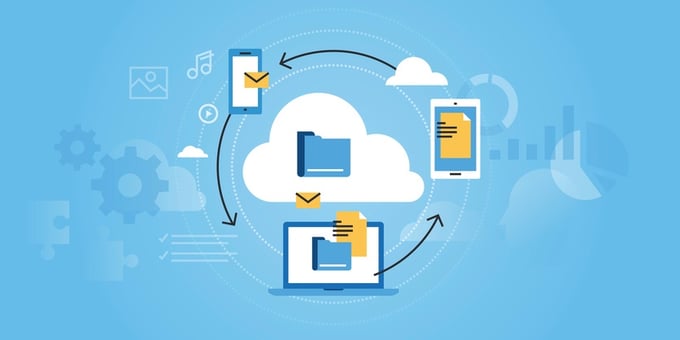 The cloud has grown to include a variety of complex business models and integration networks. As adoption increases across mid-tier and small to medium-sized businesses, researchers predict that the cloud industry will continue to boom. In fact, it's predicted that cloud computing will increase from $67 billion in 2015 to $162 billion in 2020. Of that number, platform-as-a-service (PaaS) adoption rates are predicted to be the most rapid, growing from 32 percent in 2016 to 56 percent adoption in 2020.
Cloud computing is now the preferred computing model for most technology engagement and enablement. While a majority of cloud conversations of the last several years revolved around software as a service (SaaS) or infrastructure as a service (IaaS), the market has matured, and PaaS cloud services are making waves.
What does this mean for sales and marketing teams? That channel partner sales techniques will evolve around—and with—the expansion of PaaS.
Much like its other "as a service" counterparts, PaaS cloud services bring a number of unique challenges. Not only is PaaS more complex, but the waters are relatively uncharted. One of the challenges that vendors face when selling these solutions is that it's assumed that the cloud is a pay-as-you-go commodity. This misunderstanding oversimplifies the state of cloud computing, especially for PaaS. To ensure that your PaaS company is set up to sell effectively and efficiently, it's important to leverage the appropriate environment and establish a reliable subscription sales model.
Best Practices for Subscription-Based Sales
It's predicted that by 2020, more than 80 percent of software vendors will transition from a license and maintenance model to a subscription sales model. Because this shift impacts all lines of your business—from marketing and sales to product and finance—it's important to align around the model.
According to a TechTarget survey, businesses select PaaS providers based on the various ecosystems of partners, developers, and independent software vendors that build applications on top of platforms. Rather than piecemeal each component of an app or software solution, customers are attracted to the concept of platform providers and the holistic ecosystem.
This new ecosystem requires an overhaul of your channel strategy. While subscription-based pricing clashes with traditional models, these days, customers expect to pay in smaller increments over a duration of time rather than shell out a large lump sum. This requires sales teams to revamp the way they track and measure success.
While there are myriad metrics that an organization can track, there are two driving forces behind a subscription-based system:
The cost of acquiring new customers
The profit contribution of these customers over time
Monthly recurring revenue (MRR) is a metric that illustrates profitability. Due to the predictable nature of a subscription-based system, MRR is a valid metric for measuring success, from both a client-facing and an individual channel perspective.
The Importance of the Human Element
While subscriptions offer recurring revenue, the human element is still required in order to keep customers engaged. Sure, metrics such as MRR help guarantee an element of predictability, but channel partners must still work to maximize the lifetime value of their customers in order to ensure strong revenue streams.
Churn is a huge downfall of the subscription-based economy. Because there are so many technology options out there, if customers aren't utilizing a product or feel unsatisfied with your support, they're likely to leave you for a competitor. That's why it's essential for your channel to introduce engagement techniques into its strategy. Proactive, rather than reactive, support is critical.
Channel partners are now required to build longstanding relationships with their clients, understand new products quickly, and serve as the go-to experts for support and best practices. They must work actively to uncover their customers' needs. Instead of representing a few product lines, partners are now selling fully integrated solutions for their vendors. Your resellers are now true service providers, and they should be skilled in collaborating on many solutions.
How to Retain Resellers
Cloud computing has not only disrupted how customers purchase solutions, but it's also influenced a shift in the capabilities of partners and how they're compensated. Partners will be transforming from resellers that sell, install, and maintain software to a role more similar to that of managed services providers. Because robust PaaS cloud services have eliminated much of the installation expertise previously provided by channel partners, modern demands require channel partners to consult and offer advice on how to use the software.
Retaining resellers rests in your ability to realize that PaaS partners are not the SaaS resellers of the past. Because your partners are effectively doing more in PaaS scenarios, it's important to restructure your compensation models. Rather than receive a one-time fee up front, PaaS partners are paid in monthly increments, keeping competition high and service even higher.
It's important to structure your PaaS sales programs around both the demands of your customers and your partners. Competitive payment models enable your partners to learn and resell evolving, all-encompassing PaaS products. This not only reduces churn but also creates a competitive ecosystem that encourages reps to provide the best service possible.