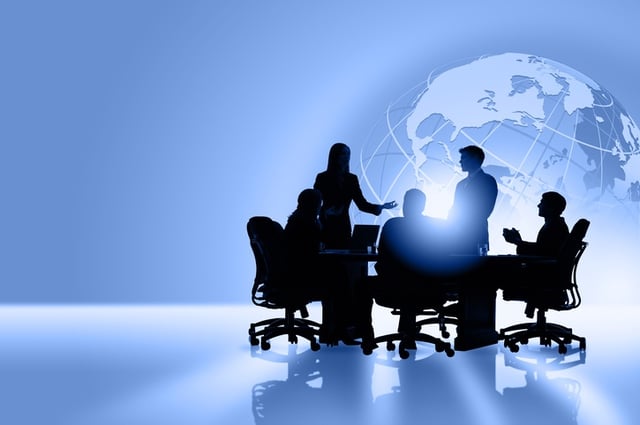 Reading the news this past week, it was interesting to see that Microsoft is making a move and reorganizing its sales force. While the reports offer a number of possible reasons for this, it's certainly about Azure becoming the centerpiece of their future. It's hard to say what will come from such a lofty reorganization, but it's fair to say all options should be on the table–including an outsourced element.
There are many misconceptions surrounding sales outsourcing. Some think that outsourcing is only necessary for large—or small—teams. Others can view outsourcing as a threat to internal jobs.
These fears and misunderstandings are frequently unfounded, and very often, untrue.
Outsourcing all, or a portion, of sales functions is a viable option for companies in today's competitive market. Sales teams must evolve as product offerings become increasingly complex, markets change, and the buyer's journey goes digital. Sales forces must deliver targeted offers to highly segmented audiences through reliable lead qualification processes. This requires time, money, and resources—precious commodities that many in-house sales teams simply do not have enough of. Outsourcing's inherent flexibility enables companies to pilot new approaches and scale quickly.
Consider the following examples of how outsourced sales support gives you an edge on your competition through flexibility and speed:
Expand Your Reach Without Straining Your Infrastructure
Sales outsourcing enables you to quickly grow your team by leveraging established processes and not overburdening your current infrastructure and resources. Building or growing an internal team requires more than simply recruiting and hiring. To get the most from your salespeople, you're required to have the infrastructure to train, manage, maintain, and educate your inside sales team. This requires time, money, and resources. Once onboarded, the costs of in-house reps include more than just salary and benefits. In-house teams require overhead such as physical space and infrastructure costs like technology, data, and hardware.
On the other hand, for those looking to revitalize the majority, or entirety, of their infrastructure (like our friends at Microsoft); outsourced sales experts can leverage years of sales experience to implement comprehensive solutions and processes. Because these experts are versed in industry best practices, outsourced providers can completely revive a failing program. Regardless of the current state of your team, it's important to stay malleable; true partnerships are built on trust, communication, and flexibility.
The best outsourced sales providers leverage the key components of your operations by understanding exactly how your infrastructure works. Rather than step on your toes, they adapt their methodologies to integrate with your preferences. From reporting and CRM tools to communications, outsourced providers have extensive experience working with various systems and methods. Outsourced experts ensure that your best practices are kept intact or even improved while addressing your gaps.
Quickly Scale as Needed
As we mentioned above, most outsourced teams already have an infrastructure and process in place. These organizations can leverage them to scale up or down as needed. Sales outsourcing is ultimately designed to meet the unique needs of individual organizations. The best outsourced teams develop their processes around brands, sales cycles, and customers—and are nimble enough to adapt quickly.
Outsourced teams provide a competitive advantage by allowing you to adapt faster you're your competitors. Outsource partners supplement or augment your existing sales teams in a sustainable, scalable way. They can prospect, qualify, and deliver leads ready for your team to close incremental sales. Furthermore, some suppliers drive sales through the close and can even support customers through onboarding and enablement. In doing so, this allows you to focus your energy on the top clients for your business, while outsourced reps target can target other segments that vary in priority like SMBs, niche verticals, and other targets.
Provide Support Without Replacing Your Team
Many organizations sell complex products that require extensive onboarding and continuous training and support. While the timeline to ramp up in-house teams can be extensive, often, outsourced teams can deliver results with much less time and effort on your part. How so? Outsourced organizations are continuously sourcing reps who typically not only fit your organization's job description and product expertise, but also fit your brand identity.
Inside sales teams suffer from the indirect costs of turnover and subsequent managerial time than direct costs. According to the Bridge Group 2015 SaaS Inside Sales Survey Report, average annual turnover is 34 percent. Furthermore, this survey shows that lower attrition rates directly correlate with better company performance. Companies that experienced less than 25 percent annual attrition have 12 percent more reps at quota.
Because of this high turnover rate, it's up to managers of inside sales teams to ensure that their in-house teams require recognition and clearly defined metrics for achievement. From onboarding to consistent training, this again requires a great deal of time and resources. Pair this with the time-intensive process of finding and hiring the best reps, and it becomes clear that the average lifecycle of an inside sales rep can be unreliable and extremely expensive, especially as the longer a seat remains empty, the more revenue is delayed.
Ultimately, outsourced teams enable organizations to offer a tactical or strategic solution that can extend coverage into new markets, verticals, and channels with fully enabled teams that integrate within your already established internal sales teams, while increasing performance through better rep attrition management and onboarding.
Many times, sales teams may not know how to be successful. Maybe they're pigeonholed in their old ways due to resource restrictions, other costly constraints, or a sense of what worked in the past. Or perhaps they cannot realize where and how they can improve.
Changes come rapidly in today's evolving sales landscape–Microsoft is all the proof you need. Outsourcing offers the flexibility and responsiveness to meet those changes head on. No matter who you choose to partner with, they must have unmatched experience and expertise, offer a variety of specialty technologies, and tools that provide your organization with a competitive advantage, positive ROI, and the ability to respond quickly.