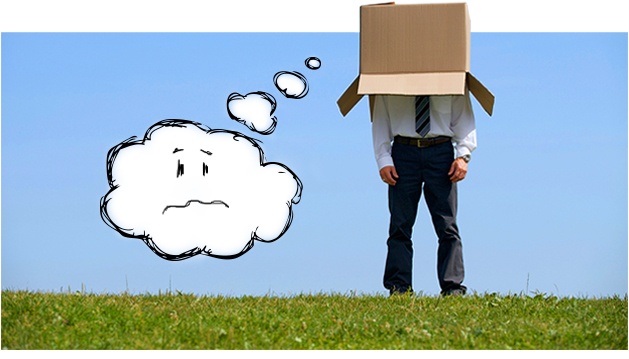 In 1995, Gary Chapman published a book called "The Five Love Languages." This book highlights five common ways individuals express their commitment and loyalty to their loved ones including giving gifts, spending quality time, sharing words of affirmation, planning acts of service, and providing physical touch. Love languages need to be nurtured in different ways, in order to show you care.

Harvard Business Review highlighted that companies should pursue emotional connections with their customers as both a science and strategy. The article titled, "The New Science of Customer Emotions," stated, "Although brands may be liked or trusted, most fail to align themselves with the emotions that drive their customers' most profitable behaviors. Some brands by nature have an easier time making such connections, but a company doesn't have to be born with the emotional DNA of Disney or Apple to succeed. Even a cleaning product or a canned food can forge powerful connections."
As an integrated marketing professional of 10 years, I often apply the "love language" approach to my own strategies in creating interest and engaging conversations with target audiences. Do my clients know I appreciate them and hear my thankfulness expressed often? Do my customers have face-to-face interactions with the products I support to tangibly hold and interact with their services? Here are three of these love languages to best highlight and gain recognition for your brand, while ensuring your customers feel appreciated.

In a Google Holiday Consumer Intentions Study, 80% of retail shoppers reported they still prefer to experience a product in-store before buying. Another 50% of shoppers stated that they research products online, but still purchase items in store.
It's important to provide tangible touch points to help move shoppers emotionally. Give them a hands-on experience to discover, understand, desire, buy, and love your products and services. It's one thing to read about a product online, but it can mean love at first sight to actually see the product in action! That face-to-face, hands on experience, can be the customer's deciding factor between cutting the conversation short or taking the product home.

In 2014, 80% of all sales took place in-stores. Only 6% were through e-commerce, and half of those were ultimately transacted through a brick-and-mortar store. Consumers are more aggressive than ever in their search to find the best bargains, deals, and ideal products for their shopping needs.
Retail associates are the key! These reps are your loving "boots on the ground" armed with knowledge and product expertise that can assist in wooing a shopper to become your customer. Educating a retail sales team on the features and advantages of your product is like arming reps with retail cupid arrows. It empowers in-store employees to validate the customer's questions and either reaffirm or redirect interest to making the right purchase. Reps are the last contact customers have before the sale, prepping them with these tools can successfully help them promote your brand amidst that final courtship of any lovers quarrel between other competing products.
Everyone wants quality time with the ones they love. For a manufacturer, this equates to cozying up to a shopper at an experiential store event. Experiential events are designed to create and combine tactile sensations and emotional resonance with consumers. Shoppers are emotional and rational beings who look for experiences and interactions every day, and not just with other people. They seek out these experiences with brands, products, and retailers.
A recent study conducted on the effectiveness of experiential events for an automotive brand demonstrated the power of an experience. Following an event, 67% of attendees said that they now considered the automotive brand to be a trustworthy manufacturer as a direct result of their experiential activity, while 86% said they had a more positive opinion of the brand. When asked if they would consider purchasing a car from them, 58% of attendees said they probably would.
Creating an experience that makes people feel good, valued, and appreciated is the key to their hearts. By combining an opportunity to interact with your product, with an atmosphere that is built for the product, you win on every level.

In closing, customer loyalty increases by strengthening their confidence in your product, offering, or service. This loyalty drives your customers to buy time and time again. So to help your customers feel loved, make sure you are speaking their "love language." It's all about their experience. Work to address the way your customers are seeking appreciation, validation, and interaction with your products. Turn their brand awareness into brand advocacy, and help spread the love.