The coronavirus crisis has had a profound impact on businesses of every size. The U.S. economy shrank an estimated 4.8 percent in the first quarter of the year, and losses in the second quarter may be even worse. Across every industry, companies are looking for ways to minimize costs in an attempt to keep their businesses running successfully.
Even in the midst of a crisis as unprecedented as COVID-19, sales and lead generation are essential. In fact, as recently as 2016, 85 percent of organizations said lead generation was their top priority. And as we start to gradually pull out of this economic downturn, it is important for your sales pipeline to be intact so that the business can return with energy and a solid plan.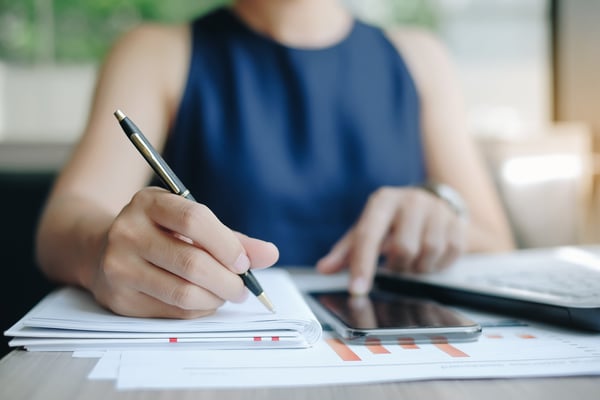 Before the crisis, companies were hiring fewer field salespeople and more inside sales reps, according to the Harvard Business Review. This trend will likely accelerate as a result of COVID-19, because customers in all industries will prefer interacting with sales reps remotely.
The Power of Outsourcing
One effective way to cut costs during difficult times is to outsource elements of your sales functions to a Sales as a ServiceⓇ provider. For this approach, experienced, skilled external sales reps serve as an extension of your own in-house sales team. Your reps are then freed up to focus on high-priority clients and the later stages of the sales cycle, while the outsourced team tackles:
Lead qualification
Specialty sales
Adding new functions to the sales process
Leading brands like Google leverage outsourced sales teams because they empower their in-house sales reps to succeed without getting bogged down with other tasks. That is because outsourced sales teams are quick to deploy and get up to speed, and they are agile enough to shift business plans when your needs change.
Cutting Costs
When exploring how outsourcing sales might help you cut costs, consider the true cost of in-house sales reps:
Salaries, commissions, bonuses, and benefits: Of course, keeping a team in-house comes with the typical employee costs, as well as the pressure to compete with other organizations for the best sales talent.
Equipment and space: Capital expenses such as office space and computer equipment can add up quickly with an in-house team—a reality that many companies are confronting now that all employees must work remotely.
Recruitment and training: Companies spend tens of thousands of dollars to recruit and train each new sales rep, and most take a year or more to ramp up to full productivity.
Attracting talent: In high-wage markets such as New York and Los Angeles, your company will have to pay a premium for the best sales talent. However, outsourcing sales makes geography a non-issue and enables you to tap into the best talent, regardless of location.
Management overhead: As you know, managing an in-house sales team requires significant time and effort, particularly for coaching new sales reps, researching sales opportunities, and developing processes. Outsourcing sales frees up your managers to focus on higher-priority tasks.
By outsourcing part of your sales, you eliminate these costs. This simple step could significantly reduce your costs during our current economic uncertainty and put you in a better position for when coronavirus recedes.
A Question of Talent
Of course, when you outsource to a professional sales supplier, you want to ensure that you are going to get your money's worth. Be sure to seek out a Sales as a Service provider that has a proven record of success when working with companies like yours.
With the right partner, your team will benefit from expert sales reps. In many cases, it would be too expensive and time intensive to recruit these individuals to your own in-house team, and so outsourcing is the best option for tapping into incredible sales talent in a cost-effective way.
The MarketStar Difference
When exploring ways to cut costs during coronavirus, also be sure to consider the other side of the equation. It's not just a matter of how much you can save by outsourcing sales, but also how much more you can make. Leveraging a talented team from a Sales as a Service provider such as MarketStar can amplify your team's capabilities in ways you have never imagined.
MarketStar is a full-service Sales as a Service provider that offers end-to-end sales support, including lead qualification, account management, customer success,, sales staffing, and training. We understand that more than ever, teams like yours need a sales partner that is nimble and responsive. With our help, you'll be better equipped to respond to changes in the market because of coronavirus and better prepared to come back strong when the crisis is behind us.