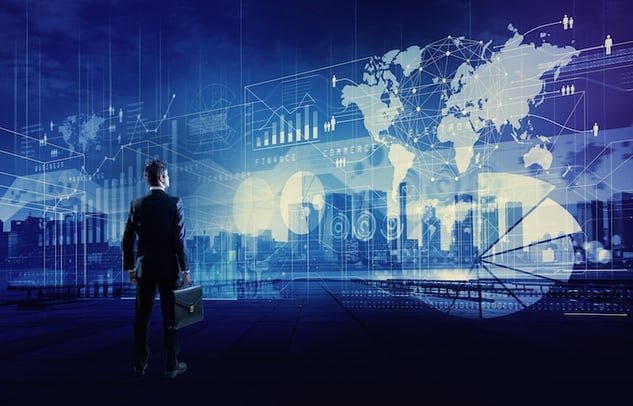 When developing your channel partner strategy, you need to consider what's in it for everyone in the value chain. Channel relationships are about creating mutual value, which means not only moving more goods through your distributors and resellers, but helping them help you by providing the marketing tools and expertise to sell the latest IT solutions. Your channel is only as strong as the amount of effort you put in to support it, so when devising a channel partner strategy, you need to help partners keep current with the latest technology trends so they can stay agile, especially when you consider the rapid pace of change in the tech marketplace.
According to research findings from the Global Technology Distribution Council (GTDC), more than 70 percent of vendors anticipate double-digit growth through distribution in 2018. Many vendors rank finding new types of solution providers at the top of their priority list, and 64 percent of vendors surveyed cited vertical markets as their primary target for new channel business. The GTCD research also emphasized that there is a growing demand for hybrid solutions that encompass both cloud computing and on-premise systems, as well as more expertise in digital transformation, data security, the Internet of Things (IoT), and other enterprise trends.
To stay agile in a changing market requires a symbiotic relationship between vendors and channel partners. Vendors need to deliver the latest technology with support and training, while value-added resellers (VARs) bring engineering and vertical market expertise. Delivering the latest IT technology has to be a collaborative effort.
Enabling Innovation
Having the right credentials may get channel partners in the door, but they have to then go beyond the check boxes to stay ahead, and it's up to the vendors to enable innovation. Seventy-five percent of vendors surveyed by the GTDC say they expect distributors to make significant changes to accommodate new technology trends. That means mastering the latest technology and delivering solutions to address the issues that keep chief information officers (CIOs) and chief technical officers (CTOs) up at night.
Here are just some of the latest IT trends that are in demand today
Hybrid cloud
Cloud computing isn't new, but it is changing. Hybrid cloud systems that encompass on-premise servers and services and use multiple public and private cloud providers are becoming commonplace. For example, an OpsRamp survey of companies with 500 or more employees shows that 75 percent are using two or more public cloud services. This creates new opportunities for managed service providers (MSPs), since there is no single tool that can provide unified cloud management.
Digital transformation
Digital transformation is changing the way businesses operate, and it should guide much of your channel partner strategy. A Forrester report indicates that 72 percent of CIOs are dedicating budget to transform existing systems while 28 percent of spending is going to new projects. The channel opportunity lies in helping organizations automate their business processes.
Hyperconvergence
As data centers become more complex, there is an increased need for hyperconverged infrastructures. Companies are worried about having enough capacity for growing workloads and data storage; 46 percent of companies say they are planning to refresh their infrastructure within the year. That means more demand for expertise in virtualization and integration, especially for specific application projects.
Mobile solutions
Demand for mobile computing continues to grow, including ancillary services to support mobility. More SMBs are seeing the value of supporting remote employees and enabling telecommuting, and 95 percent of global enterprises say they are offering choose-your-own-device (CYOD) as well as bring-your-own-device (BYOD) options. For resellers, mobile means expanding the enterprise infrastructure and incorporating additional technologies such as security, IoT, and cloud computing.
IoT
The Internet of Things is a new buzz phrase, but it still represents the great unknown for most customers. This year, distributors and VARs will be responsible for making IoT real with viable applications. IoT presents a number of new opportunities for the channel to service industrial customers, municipalities looking at smart cities, and other verticals with IoT consulting and solutions such as software development, analytics, automation security, and more.
Data security
Cyberattacks are still making headlines, which presents an ongoing opportunity for the channel to deliver security services such as application security, data security, operational security, and business continuity. With viruses such as WannaCry, for example, resellers may be called on to inoculate endpoints and mobile devices. Cybersecurity services are increasingly in-demand, especially with the growing adoption of cloud applications such as Office 365 that use a shared responsibility model and give the end user more responsibility for their own security.
Better Marketing Tools to Sell New Technology
These are only a few of the IT trends creating new opportunities for distribution and reseller partners. Your channel partner strategy needs to support emerging IT trends with the sales and marketing tools to promote market agility and ensure success:
Help partners evaluate their readiness to tackle new opportunities and verticals.
Create marketing materials that map partner capabilities to emerging trends to help them sell specialized skills.
Provide the technical support required to help channel partners evaluate and implement new technologies and platforms for customers.
Offer specialized services and sales engineers to supplement partner expertise to help them make the sale, as well as providing support after the deal is done.
Create training programs for your channel partners in the latest technologies and vendor solutions.
Use analytics to continue to assess partner success, identifying areas of strength as well as weaknesses that may need special attention.
As IT solutions continue to become more specialized and targeted, you need to adapt your channel partner strategy accordingly. That means working with your channel partners to capitalize on their IT expertise and helping them fill in the gaps to stay agile and competitive.