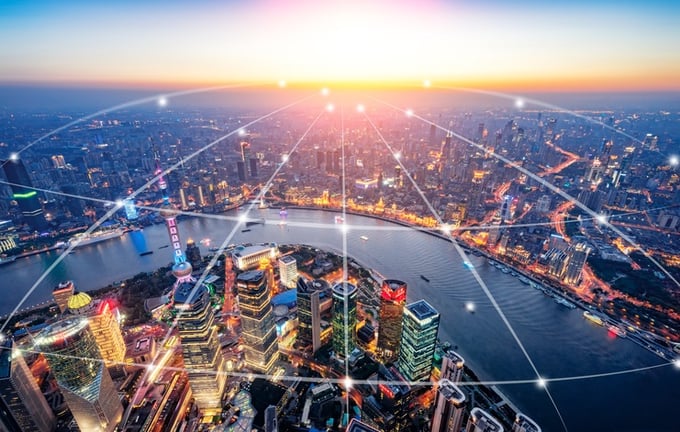 You're probably familiar with the concept of companies outsourcing their IT, human resources, and accounting needs. Outsourcing specific functions can help businesses focus on what they do best, while gaining access to industry experts and, in return, receiving proven processes and experience. But what about outsourced inside sales?
As technology improves and the industry becomes increasingly specialized, it only makes sense that outsourcing sales and marketing has become popular. Outsourcing all, or a portion, of sales functions is a viable option for companies in today's competitive marketplace. Sales teams must evolve as product offerings become increasingly complex, markets change, and the buyer's journey goes digital. This flexibility enables companies to pilot new approaches and scale quickly.
However, concerns such as brand considerations, proximity, and cultural differences still exist. To help review whether outsourced inside sales is right for you, we'll review three common challenges of inside sales. Next, we'll outline three benefits of outsourcing these sales functions. Finally, we'll ask some questions that can help assess whether outsourcing inside sales makes sense for your organization.
The Challenges of Inside Sales
1. Technology, Education, and Infrastructure Costs
Maintaining an inside sales team is costly. Technology can be expensive and requires internal resources to implement and maintain. Without expertise, lead-generation execution and big data extrapolation is difficult and prone to failure. Maintaining an internal team also requires more than recruiting and hiring. You must have the time, money, and resources to train, manage, and educate your team. Finally, in-house teams require overhead such as physical space, data, and hardware.
2. Ramp Costs
In addition to the expenses associated with maintaining an inside sales team, there are also hidden costs. Ramp-up, which includes establishing processes, building benchmarks, and hiring a full-sized team, requires extensive resources and time. Ramp to full productivity can range from 3-9 months.
3. Turnover and Attrition
Inside sales teams suffer more from the indirect costs of turnover and subsequent managerial time than direct costs. In fact, research shows that average annual turnover is 34 percent. It's up to managers of inside sales teams to ensure that in-house teams receive recognition, defined metrics for achievement, onboarding, and consistent training—which again, requires a great deal of time and resources.
Benefits of Outsourced Sales
1. Increased Value
Outsourcing provides better value. Outsourced teams provide services that directly offset the myriad costs associated with recruitment and employee turnover. Why spend money on unreliable recruiting and training processes when you can leverage the expertise of an outside expert? Outsourced companies provide established methodologies that speed up ramp-to-revenue trajectories and build long-lasting relationships.
2. Salespeople to Meet Your Needs
In addition to years of collective, combined expertise, outsourced organizations work to find reps who not only fit your organization's job description and product expertise but also your brand identity. Outsourced teams enable your organization to consistently hit even the most aggressive sales goals. They enable organizations to extend coverage into new markets, verticals, and channels with fully enabled teams that integrate within your sales culture, in a fraction of the time it takes to do this internally.
3. Lead Qualification and Data Analysis
Outsourced teams provide you with access to qualified leads and big data, without having to make a direct investment. Modern lead-generation techniques require metrics beyond call attempts and calls logged. Managers must categorize calls to help them understand which rep is having the most success—and why. This requires specialized technology that enables teams to test scripts, follow-ups, and cadence strategies. And if your team is strapped for time or resources, outsourcing your needs to a team that has both the access to tools and the expertise to maintain them is the most viable option.
So, is outsourced inside sales right for you?
If you find yourself answering yes to three or more of these questions, it may be time to consult an outsourced sales provider.
Have you failed to hit sales targets with your existing teams?
Do you need to leverage industry expertise to increase overall performance?
Do you need to scale your sales or support to generate pipeline or revenue but are constrained by cost and tools?
Do you want to cover global geographies or time zones and need the language fluency and expertise to do so?
Do you need marketing and sales automation tools to effectively drive lead nurturing or lead development?
Do you lack a strong sales process, quality framework, and ability to drive quota attainment with predictability?
Do you lack the strong data science and analytics capabilities needed to drive effective decision-making?
Whether you're looking to upgrade your current inside sales team, are ready to go to market, or are looking to expand your current reach, outsourcing your sales efforts may be right for you.
Download our e-book to learn additional benefits of outsourced inside sales.