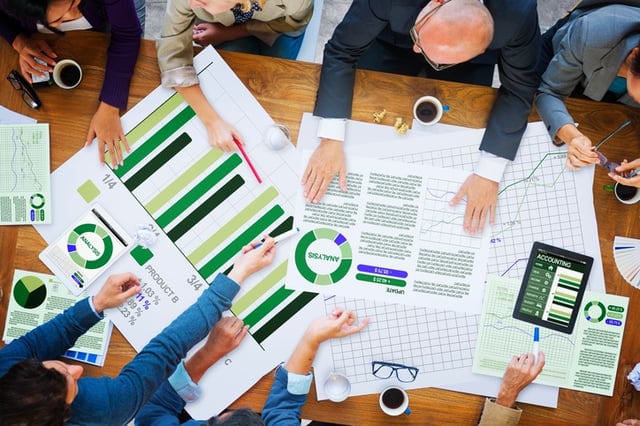 The process of managing and qualifying leads is difficult. While you may be an expert at closing deals and maintaining enterprise accounts, overseeing your funnel of leads with prospecting new leads is a different challenge.In the past, identifying new sales channels and avenues to acquire customers was less methodical. Sales reps had one of two options: to blindly call leads in an attempt to chase a conversion or rely on cold calling.
Suffice it to say that there was no element of personalization behind these techniques. Nor was there any method—or scientific reasoning—to the madness. Identifying opportunities meant deploying precious resources and ultimately resulted in a massive waste of time.
That's where predictive analytics enters the equation.
Over the past decade, data science has influenced industries and verticals as disparate as politics, consumer credit, health care, and professional sports. Sales has finally embraced the concept. However, up until the past few years, only the largest companies utilized predictive analytics. Not anymore.
These days, predictive analytics makes it exponentially easier for sales teams of all sizes to assess prospect interest, project weekly and monthly numbers, and gain insight into how reps are performing. And thanks to the application of advanced data technologies, predictive analytics is accelerating and transforming the entire sales process.
So, how does predictive analytics work?
It's all about data. Predictive analytics leverages statistics, machine learning, data mining, and modeling to make predictions regarding future events. It identifies valuable opportunities by pulling in relevant data sets from inside and outside your organization. Internal sources include data from owned media sources, while external sources encompass third-party data such as social media channels and Google.
These technologies identify common characteristics of accounts won by your sales team and then predict the likelihood of closing each prospect. The ability to predict likely outcomes is an obvious benefit. Here are five additional ways that predictive analysis is changing the sales game.
1. Results-driven sales
Predictive analytics sifts through droves of digital data, studies the behavior of potential customers, and helps your sales team eliminate unqualified or uninterested leads.
2. Increased conversions
Unlike more traditional sales techniques, predictive analytics takes a personalized approach and targets customers who are most likely to buy your product or service—resulting in better leads and higher conversion rates.
3. Saved time
Chasing leads takes time. Predictive analytics empowers reps by informing them of a lead's probability to close, allowing them to focus their time and energy on qualified leads.
4. Optimized campaigns
Predictive analytics provides applicable insight that can be leveraged to create personalized plans around your target audience's buying habits. Devising a strategy for a market segment that won't connect with your product is a waste of time and money.
5. Saved money
Predictive analytics empowers your reps to nurture leads that are most likely to close. This increases your rep's efficiency, allowing more calls that are productive, while increasing ROI margins due to fewer wasted efforts. The end result is a program that requires fewer resources to get results.
Predictive analytics prioritizes sales leads, determines exactly who is purchasing your products or solutions, nurtures contacts throughout the buyer's journey, and develops more reliable forecasting. In other words, it changes the sales game.