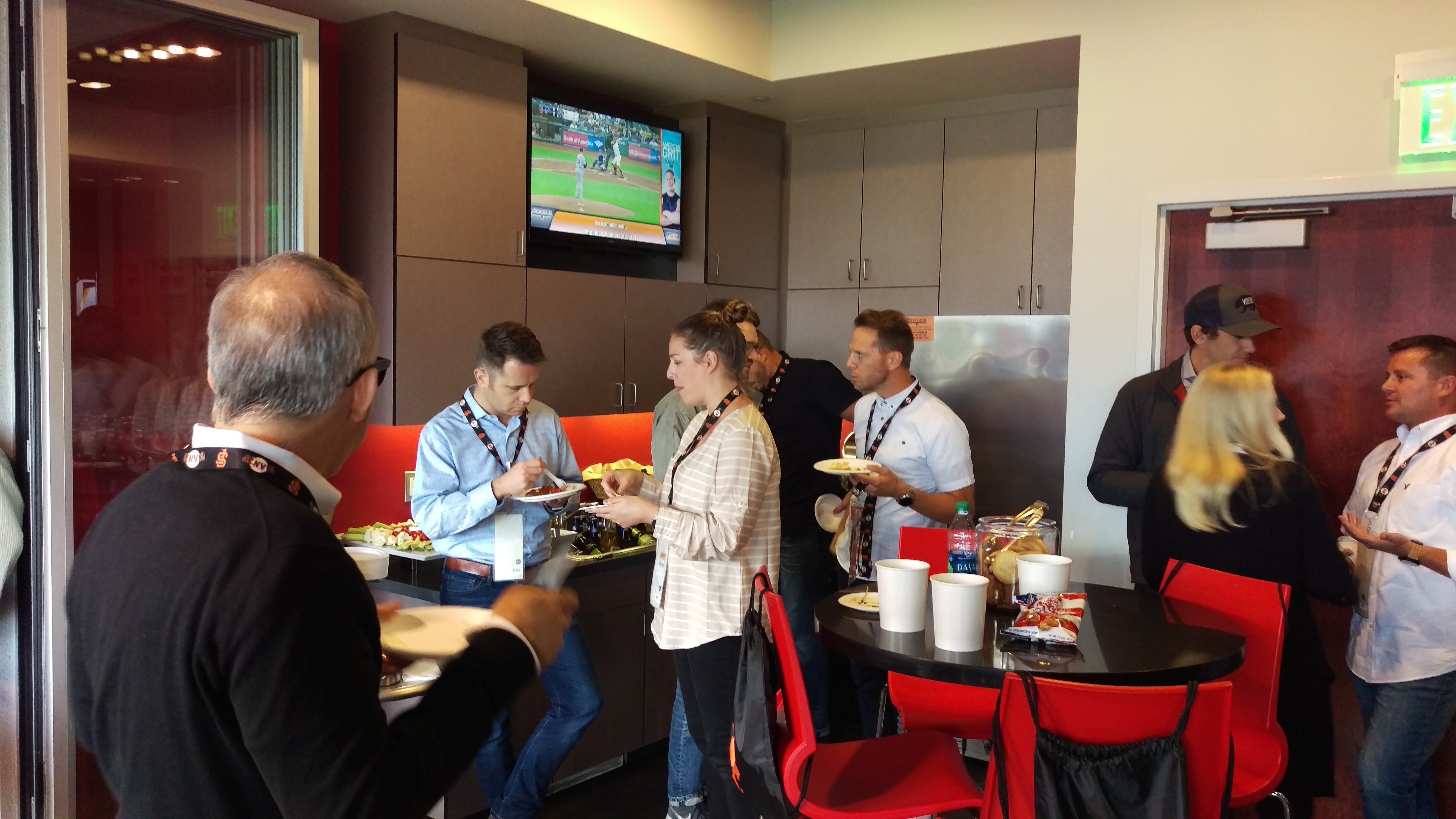 Business networking is essential to success in sales. Whether you are selling products, services, or your capabilities, your ability to connect with others in your industry will set you apart as a trused partner worthy of someone's time and business. The following blog post provides tips that will help you develop and refine your business networking strategy, grow your professional network, and accelerate your sales pipeline.

1-Attend Key Industry Events
No matter what industry you sell in, events should be a crucial part of your business networking strategy. Attending industry events gives you opportunities to meet new people and interact with thought leaders from around the world that can lead to new business or key introductions. To get the most out of an event, do your research before attending an event; and make sure you have a goal for why you are attending. Make lists of speakers, sponsors, and vendors that will be in attendance and how your value proposition can resonate with each of them. Develop a proactive outreach plan that includes post-event follow up to ensure you reinforce connections you have made.
2-Ask for Introductions
Whether you are attending an event, speaking with a customer, or interacting with your exiting business or social network, asking for introductions can go a long way. For many, this is an intimidating task because it can come off as awkward to those they already know or evoke a fear that they will lose friends in the process. Do not let this fear overcome your resolve to grow your network. Contact those in your existing network who are connected to the individuals, companies, or industries you wish to sell into, and politely ask for an introduction or feedback on your value proposition as you enter the market. If you are straightforward in your communications, you can ask for a professional introduction in a natural, harmless way that can strengthen existing relationships while building your business network.
3-Follow-Up
Making a new connection, whether it is through an event or introduction, is worthless if there is no follow -up. When you make a new connection, create a follow-up plan that will not only help the person remember you, but create a great experience that reinforces your credibility and your personal investment in this new relationship. Consider a handwritten note or thank you card expressing your appreciation for the person's time or a kind email inviting them to lunch or drinks in the near future. Do your research on the individual and become familiar with what is important to them on both a professional and personal level.
No matter what your strategy, it needs to the following characteristics that lead to sales:
1) Personal touch
2) Reinforce your personal investment in the relationship
3) Present a call to action
Following up with new connections promptly and sincerely will accelerate your speed of trust with current and potential customers, which will pay off in the form of leads, opportunities, and closed sales.
4-Honesty is the Best Policy
Mastering sales is all about how you gain the trust of those whom you work with. While it is important to establish yourself as an industry thought leader or expert, it is far more important to establish yourself as someone a customer can trust. In all your networking ventures, your primary goal needs to be that of establishing and developing business relationships. This is especially true if you are new to sales or to the industry you are doing business in. Results will come, but nothing can replace the value of your ability to lay a foundation of trust and respect. Remember that people respond to authenticity and can tell very quickly when someone genuinely cares or is using them for personal gain. While every connection knows that you are trying to gain their business and increase your brand's portfolio, they need to be reassured that the person they are dealing with is someone who cares about the things that concern them and is interested in solving their business problems through a professional partnership.