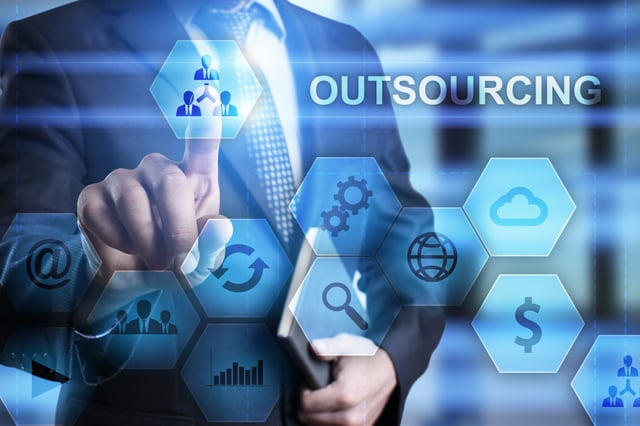 Most people can agree that the sales environment has become more competitive, and more complex, to the point that sales require more than a good call list and a plane ticket. In order to solve a customer's problem and drive more revenue, marketers and sales leaders need to consider outsourcing some or all of their market development, lead qualification, appointment setting, and end-to-end sales activities in order to not lose sight on developing great products and services. This is especially true in today's market where more products are virtual. Customers are starting to expect more demonstrations and sales that are completely off-site. There just aren't as many opportunities anymore where you need to physically demonstrate the product in person, and this is drastically changing how you sell as well.
Recently, Vaughn Aust, MarketStar's EVP of Product and Marketing, sat down with CCI's Channel Wisdom podcast to discuss how the world of sales is quickly moving towards a virtual inside sales model. "Today's tech businesses are being led by Millennials, or those close to them in age. They grew up in a world of virtual interaction, and are ready for the same type of engagement in their sales process."
It may be time to augment efforts by bringing in an external partner, and possibly shift your engagement strategy at the same time when:
You've missed targets for one or more quarters
Your pipeline doesn't support future goals
Your markets have become more difficult to access
You're faced with inability to hire qualified candidates quickly enough
There is an overall lack of internal skills to launch and manage an inside sales team
A recent survey revealed that many B2B companies are experiencing a plethora of inbound leads, some of which sit untouched for 35 to 40 days. Given the wide range in the quality of these leads, having a outsourced partner to categorize, nurture, engage, close, or pass leads onto sales at the right time can be invaluable. It requires a specialized inside sales team to focus and capitalize on pain points, increasing sales in specific products and categories, while making sure viable leads don't vanish from lack of visibility and contact.
Targeting your customer is imperative, whether you are selling with a wide net, or selling with account-based efforts. Today's complex sales environments require you have the right digital tools and team to target and close deals. Outsourcing allows businesses to leverage the expertise of a specialist organization so that they can realize shorter sales cycles, lower cost per lead, and increased customer retention.
Ultimately, the successful sales teams of the future are those that recognize Enterprise and SMB sales are changing just as quickly as the products they are selling. In a world of virtual products, it only makes sense that a virtual sales team would follow. For most companies this means a dramatic shift in tactics, which is why aligning with an outsource partner will be necessary to ensure sales remain healthy, and revenue continues to increase.