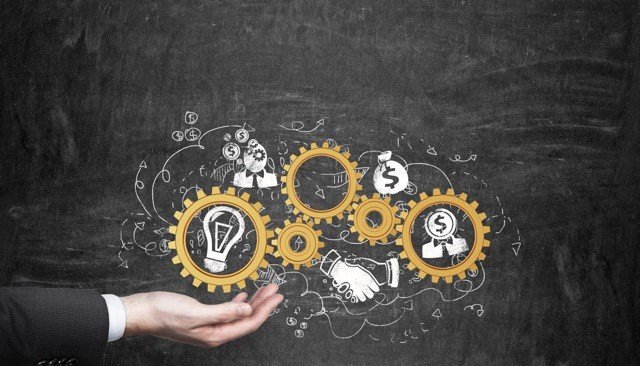 According to Forrester, building an effective Inside Sales team is one of the most critical components of creating a predictable, repeatable and scalable sales engine.* A key cog in this engine is the Sales Development Rep (SDR), who is responsible for taking prospects gathered through demand generation activities and turning them into actionable leads, and, active sales discussions.
SDRs increasingly play a key role in both qualifying inbound prospects and generating new leads from outbound efforts. Building, scaling and managing an effective SDR function is now among the top challenges that sales leaders face. Here are a few reasons that many sales leaders are choosing to outsource some or all of this function:
Hiring and retaining SDRs is expensive and consumes significant resources:
While hiring internal SDRs is often viewed as a way to build up a "bench" of future AEs, the reality can often be quite different. According to research by The Bridge Group, an inside sales consulting firm, the average tenure of SDRs is only 14 months. Outsourcing this function can drastically reduce the cost of recruiting and onboarding and keep your sales leaders focused on their core function--closing revenue.

Many companies lack the core expertise to get the most from their SDR team:
Even if sales leaders are successful at recruiting, onboarding and retaining the right talent, an SDR team can often lag in performance due to a lack of effective lead targeting, inefficient processes and inadequate tools. As outlined by Forrester, it may make sense to initially outsource the entire function. For the manager who lacks the experience or skills to run an inside sales team, it can be a steep learning curve to understand candidates' profiles, put in place plans to develop, motivate, and compensate reps, and successfully pick the best stack of enablement technologies.* Because of this, outsourced sales providers often have highly developed processes and methodologies and the latest tools (and the best practices around using those tools) and can dramatically accelerate the performance of the SDR function.
Getting it right requires iteration and flexibility:
Building and managing an SDR team usually requires a fair amount of tinkering. Deciding on the right compensation models, ratios and outreach methodology can become a major distraction for the team and often leads to frustration as SDRs are asked to implement too many changes. Outsourced teams can often act as a sales "lab", allowing sales organizations to test messaging, tools, processes and compensation models without constantly disrupting the core team.
As the SDR function becomes more mature, companies continue to explore innovative ways to accelerate growth and get the best leads into the hands of sales teams. Building a strong outsourced SDR team can provide a strategic option for scale without unnecessarily burdening sales leaders or distracting from their core objectives.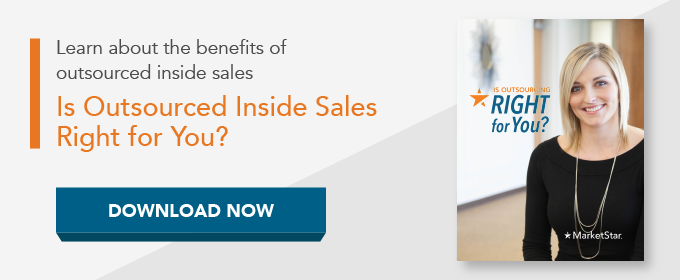 Download the complimentary whitepaper: 5 Outsourcing Strategies for Inside Sales:https://www.marketstar.com/resources/5-strategies-for-outsourcing-inside-sales
*Forrester Report: B2B Inside Sales: "Inside Or Out?" — That Is The Question - Mary Shea, January 6, 2016