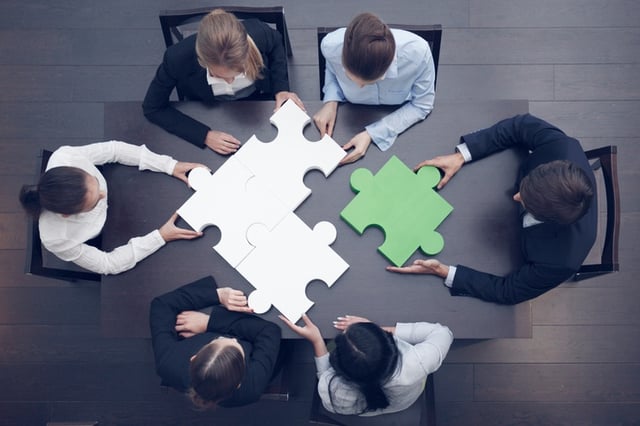 Creating symbiotic relationships, where both parties benefit, is the first step in guaranteeing sustainable partnerships. While many channel managers are experienced in managing their current partners, acquiring new ones is a different story.
We understand that investing resources in headhunting, interviews, and training methods can be expensive and time-consuming. However, it's entirely possible to create mutually beneficial relationships without breaking the bank. For some guidance, consider our tips for better channel partner management.
Finding and Engaging the Best Partners for Your Business
Choosing partners wisely is the first step in building a symbiotic relationship. It's up to you to evaluate your needs and expectations and endeavor to find partners who match these requirements and align with your goals.
On the surface, aligning strategic and tactical goals may seem easy. After all, a positive channel partnership is built on a mutual goal of maximizing sales and profits. However, it's important to identify partners whose current capabilities complement your products and services, including:
Industry focus
Technical skills
Selling capacity
Value proposition with other solutions
Established customer base
Geographic coverage
To recruit effectively, looking beyond identity matches is important. Remember, most channel partners you interface with sell other solutions to other customers for other businesses. That's why it's up to you to highlight the benefits of working for your company and introduce a value proposition that makes it worth your prospect's time.
Recruiting, Onboarding, and Keeping Your Partners
The easier you make it to do business with your company, the more appealing you appear to your partner prospects. By outlining and enriching your deal registration processes and compensation models to identify avoid channel conflict, potential partner prospects become more likely to engage with your company, and continue to drive sales for your products in the future.
Explicitly outline how much money a partner can make, proof of quality, sales and marketing demos, and pricing protection. Make sure to also provide access to product customization, lead generation programs, special pricing assistance, and your communications program.
Providing Support and Resources
In addition to implementing successful recruiting and onboarding techniques, leverage data across your channel to improve relationships and optimize success. Data and analytics can help track and report on trends and demand so that you get the right information to the right partners at the right time.
From sales training and marketing resources to social media support and technology upgrades, it's your responsibility to empower your partners' sales teams to succeed. Simply inundating partners with resources can be a recipe for disaster.
It's one thing for vendors to offer marketing development funds or co-op funds in an attempt to implement co-marketing strategies. Instead, vendors who meet with partners to customize opportunities based on what works best for each partner and develop strategies and tactics to enable them to achieve their goals will get the most of these co-marketing strategies.
Rather than bombard them with emails and resources, provide your partners with an on-demand onboarding and training process that teaches them to utilize available resources. Breaking content into manageable, bite-sized pieces can help your partners commit information to long-term memory. Finally, being able to walk your partners through resources also ensures they are fully enabled throughout the duration of your partnership.
The more your partners are engaged, the better they are enabled to sell. This results in successful, sustainable, and—you guessed it—symbiotic relationships.