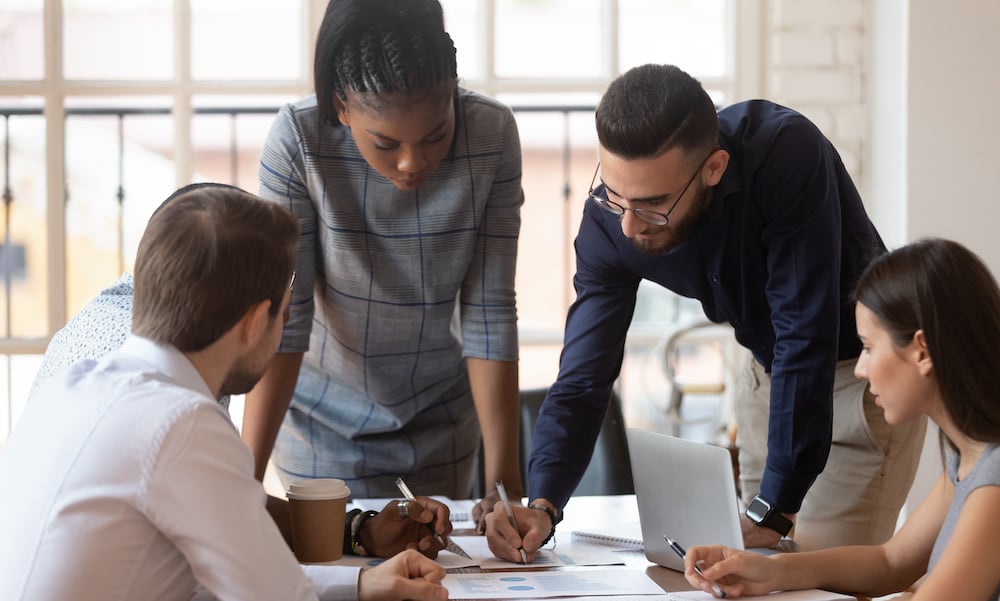 When shopping for sales talent, every company hires with diversity in mind. Unfortunately, diversity is more about hiring for compliance than success. Smart organizations hire sales talent with an eye toward inclusion, not just diversity. Inclusive hiring is reflected in not only how you hire, but also how you enable the people you hire.
The American dream is built on the idea of equal opportunity, but we also know that the country is plagued by systemic racism and economic inequality. Inclusive hiring is about eliminating bias in the workplace and promoting equal opportunity, including the equal opportunity to advance. To promote inclusion requires a company-wide commitment that starts with hiring practices but flourishes in how the organization embraces its employees.
Companies need diversity—specifically inclusion—in their hiring practices to bring on the best sales talent. However, it's the ability to maintain an inclusive work culture that lets you retain that talent and promote company growth.
Inclusion Is More than Quotas
When hiring managers talk about diversity, they usually mean compliance numbers. Companies that hire based on quotas are working toward diversity but not inclusion. Embracing an inclusive hiring policy is about more than broadening minority diversity; it's also about drawing from the broadest possible talent pool to gather the best sales talent, which results in creating an outstanding sales team that matches the diversity of your customers.
Cultivating an inclusive work culture makes it easier to attract top talent, strengthens your brand, and helps you build high-performance teams that contribute to company growth. It requires hiring practices that are open and that bring in a diverse group of better-qualified candidates. It also requires cultivating a work environment that rewards inclusion with promotion and greater job satisfaction. The goal is to attract people who are motivated, driven to perform, and want that performance to have an impact on the organization, no matter their gender, race, or sexuality.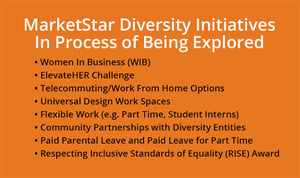 Embracing inclusion also means rejecting hiring practices that nurture exclusion. Using narrow hiring criteria based solely on past performance tends to create an insular recruiting system that continues to bring on the same types of people. For example, you may have a top performer who continues to outsell his or her colleagues, so you decide you need more top sales reps with the same qualifications, including education, work experience, and market background. Follow that strategy and soon your entire sales force looks the same. Bringing in more diverse talent with different backgrounds and different thinking challenges the entire sales team and promotes growth.
Relying on the same criteria, such as career experience and education, eliminates the potential for bringing on new talent that can help your sales organization evolve. Don't hire based on if they've done the job before. Instead ask yourself, "Can they do the job?" Hiring for potential, attitude, and capabilities as well as diversity promotes inclusive hiring that positions the company for growth.
Workers Should Seek Out Inclusion
Workers seeking to advance their careers should also actively seek out employers that apply inclusive hiring practices, whether they consider themselves a minority or not. Employees always get more opportunities in an inclusive environment, such as:
A chance to learn — Inclusive companies hire for potential as well as experience, which means they don't expect you to walk in the door knowing it all. The company should want to mine that potential and provide opportunities for training to expand your expertise.
A chance to perform — When hired, you should be given the opportunity to shine. That means having the tools and support you need, including mentors and management support. Your work should be challenging and provide you with the opportunity to improve your performance.
A chance to advance — Equal opportunity should mean an equal chance at advancement. There should be a clear path up the ladder with well-defined key performance indicators (KPIs).
A chance to contribute — The larger your contribution, the greater your influence. An inclusive organization gives everyone a chance to have an impact and recognizes each individual contribution.
When assessing potential employers, look for organizations that want to tap your potential, use your full capabilities, and reward you for your efforts.
Inclusion in Today's Workplace
Fortunately, recruiting the right sales talent and hiring for inclusion has become easier, especially as more people work from home. Maintaining a virtual sales team has hiring advantages:
Cast a wider net — Thanks to the internet, you can draw from a much larger talent pool. That brings in more highly qualified candidates. The challenge is attracting the right talent with the best potential and attitude.

No more geographic barriers

— The work-from-home phenomenon is here to stay. According to Gartner, 74 percent of CFOs plan to permanently move some employees to remote work situations. That means you are no longer limited by geography but can hire the best professionals available.
Virtual mentoring and collaboration — With remote work comes virtual meetings and online collaboration via email, chat, telephone, and videoconferencing. Working remotely can be extremely isolating, especially for sales reps who are used to the energy of working in the sales bullpen. Inclusion is even more important with remote work, which means sales managers have to take extra steps to reach out, support, and mentor sales reps.
The goal of any company is Customer Success. Embracing Customer Success is an organization-wide commitment, but it starts in the sales department. Having a diverse sales team means you are bringing more diversity to the customer in terms of talent and expertise. Going beyond diversity to adopt inclusive hiring practices is what keeps that diverse sales team motivated and committed. As diversity advocate Vernā Myers puts it, "Diversity is being invited to the party. Inclusion is being asked to dance."