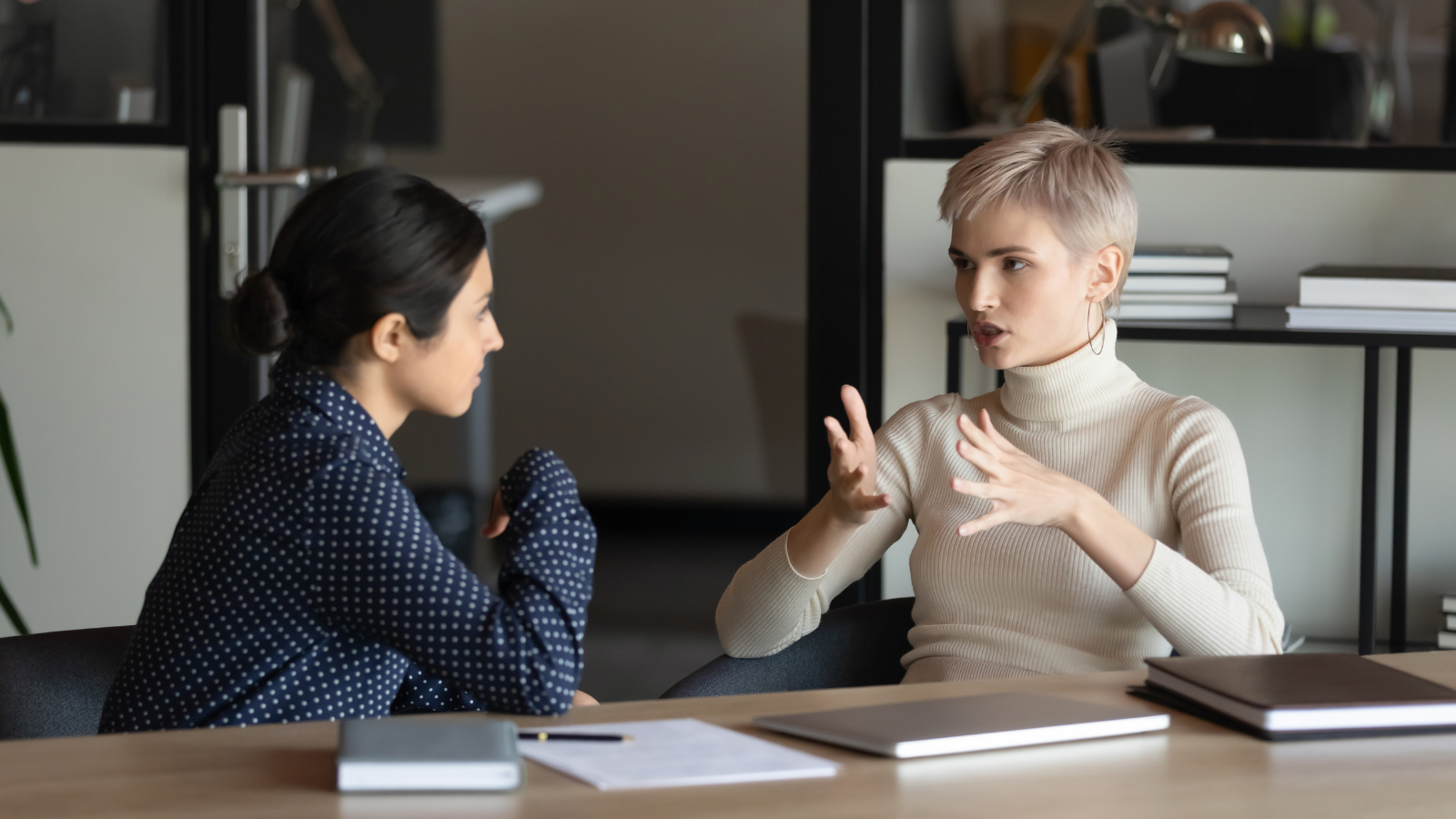 Regardless of where you are on your career path, being interviewed can be incredibly nerve-racking. One of the best things you can do to prepare is to have a roadmap for your answers. That's not to say you need to script and memorize your answers perfectly, but to simply have an outline ready so you can provide productive answers and impress your potential employer.
The interviewer is going to want to hear about your past successes, times where you've absolutely crushed your goals, and times where you have overcome challenges. It is very helpful to have some of those rock-star moments top of mind so you can speak to them when asked. As you are sharing your past experiences, a great tool you can draw on is the STAR method – Situation, Task, Action, Result. Let's break it down.
Situation:
Before you can explain your triumphs at work, you need to provide context to the interviewer. Set up the situation, briefly explaining the challenge you were up against and why that challenge was impactful.
Task:
Based on the challenge at hand, what needs to be done to resolve the issue and why? Explain to the interviewer how you came to that decision.
Action:
Share how you put your task into action. Try to focus specifically on your contributions to the team or organization.
Result:
And finally, what was the result of the actions you took? This is your opportunity to brag about how you successfully found a resolution, or to reflect on what else could have been done to generate a more positive outcome.
The STAR method should be used to develop answers that are both impactful and concise. An example of how this might work in application. Say your interviewer asks, "Tell me about a time when you received feedback from your manager. What steps did you take to apply their coaching?"
My last role required a certain number of cold calls each week. While I was hitting my goals around making calls, I wasn't delivering on conversions. My manager gave me some feedback on how I could improve. (Situation) I used the feedback I received to create a checklist for myself to reference while on calls so I wouldn't forget any of my key action items. (Task) I made sure to conduct each call more thoroughly and provide good follow up. (Action) As a result, my conversion rates improved, and I was able to meet my monthly and quarterly goals. (Result)
Don't be discouraged if your interviewer continues to ask more questions about the scenario you shared. The addition of probing questions is a common strategy used by interviewers to ensure they have a clear understanding of the answers provided and can accurately evaluate the experience and skill you are trying to share with them.
It's tough to say exactly what topics your interviewer will cover, but it's safe to assume you will be asked about past performance, overcoming challenges, creative problem solving, and/or working collaboratively with others, just to name a few. Consider the professional or academic achievements that make you feel most proud and come prepared to share those wins with the hiring team.
While interviews can be stressful, they are also an exciting opportunity to show your strengths and positive contributions. Show up with confidence in your experience and utilize an answer framework, like the STAR method, to impress the heck out of your interviewers. Good luck out there!