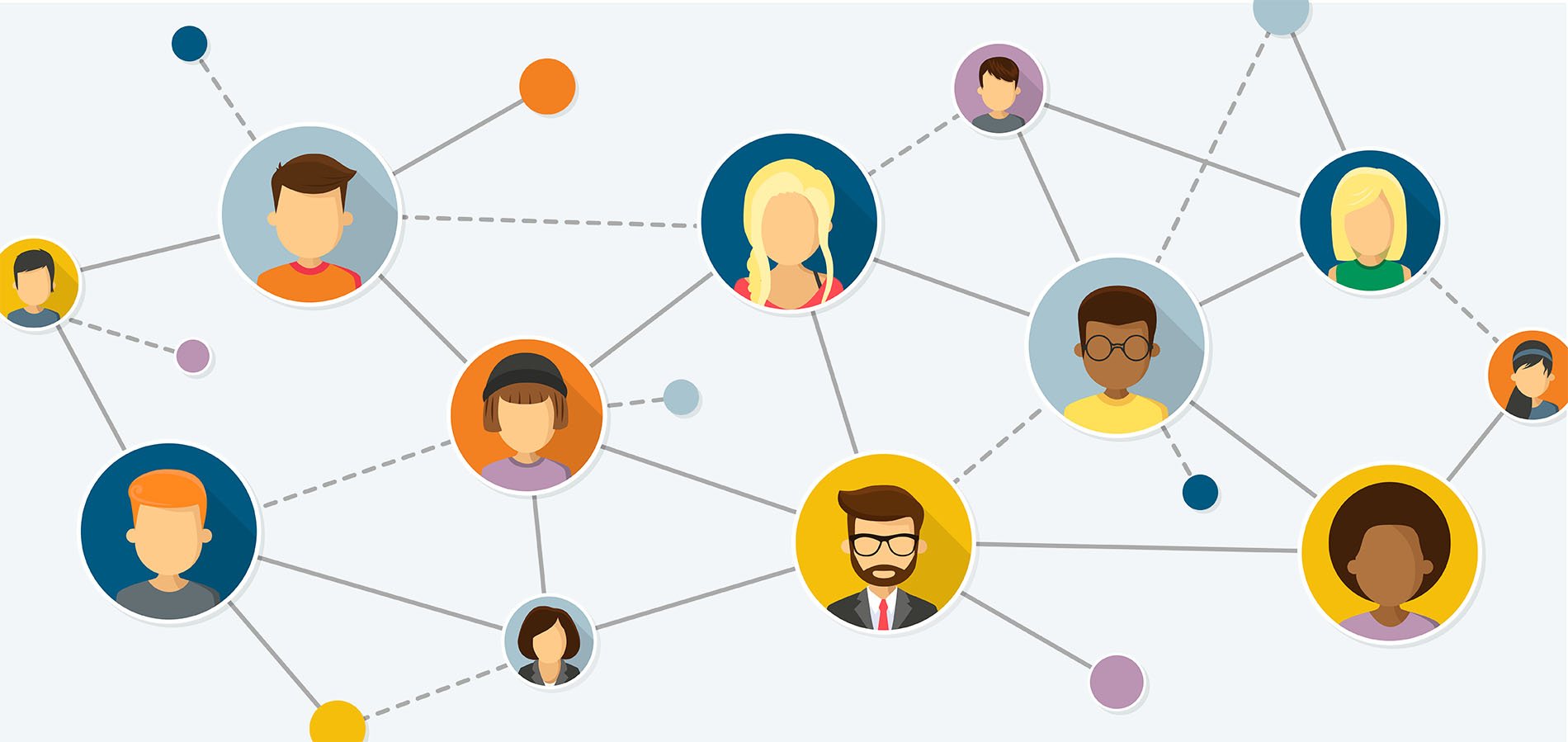 Over the last four years, I have referred dozens of employees to join me at MarketStar, one of The Salt Lake Tribunes Top Workplaces of 2019. During a recent company-wide meeting, our CEO, Keith Titus, gave me a shout-out for being one of the company's top referrers in a segment on our employee referral program. Though MarketStar provides compensation for referrals, it's not all about the compensation for me. It's about helping my network, friends, and family find jobs where they can thrive.
As an employee of any organization, understand that there is more to a successful referral than just having the applicant list you on the application. There is an art to referring the right people. It requires a little extra effort, but not as much time as you might think. These are my tips on how I ensure that I am referring quality applicants that are not only hired, but also retained.
1. PAY ATTENTION
Many of my referrals come from a large professional network acquired through a long and diverse career background, but I also have a larger personal network of individuals I often know less about professionally. I have always been one to connect with people, and what I want to know about someone is who they are as a person, what they want out of life, and how I can help them achieve their goals. I pay attention. Sometimes people are obviously dissatisfied with their current situation and actively looking for new employment. Often people drop subtle hints of being open to something new in their career. Sometimes they're not looking at all. They're all potentially good referrals, so I don't discount any of them. Whether they are actively looking for suggestions for companies to work for or not, I reach out to understand their needs and qualifications before providing them the opportunity to look into MarketStar.
2. QUALIFY THE APPLICANT
I will qualify the applicant in much the same way as a recruiter. My first step is to ask them to send me their current resumé. This lets me see what their qualifications are to determine what position or project at MarketStar would be the best fit culturally, and which motions would provide them with opportunities to advance their individual career goals. It also affords me the opportunity to provide input on how to improve their resumé overall, suggest what recruiters are looking for in a modern resumé, and make recommendations to make sure their resumé best fits the positions they're applying for.
The Value of Employee Referrals
When employees like their jobs, they are more likely to recruit more talent — organically and intentionally. Employees possess an in-depth understanding of workplace practices and the day-to-day demands of any organization and specific roles. That insight is beneficial when they consider referring their networks to join an organization. Employee referrals lead to higher retention rates, reduced time to hire, higher quality candidates, and most importantly, better cultural fits. Jobvite shared some statistics on how valuable a referral truly is:
The average employee will have 150+ contacts on social media networks
100 employees could mean 15,000+ contacts (and possible candidates)
Employee referrals have the highest applicant to hire conversion rate
Applicants hired from a referral begin their position quicker than applicants found via job boards and career sites
Referral hires have greater job satisfaction and stay longer at companies
I will also ask what their current salary is and what salary they need. With this information I am able to determine whether their needs align with any available position. My goal is not just to get them hired. I want them to be retained, so I look for any possible red flags. Red flags could be anything: compensation misalignment, being under- or over-qualified, not keeping a job longer than a year, or long gaps in their employment history. If I discover any of these, I'm more reluctant to refer them, as they might be a potential flight risk.
3. PROVIDE RESOURCES
Once I feel the applicant is qualified and ready, I will look through the current job listings and send them links to the positions I feel are the best fit, and more importantly, tell them why. They are then encouraged to submit their application and upload their updated resumé. I remind them to include my name as their referral source on their application. This is important for any company that has an employee referral program. If they don't include your name, there is no way for recruiting to tie you to the referral.
4. SET EXPECTATIONS
After the application is submitted, I set expectations with my referral about the recruitment process. A MarketStar recruiter generally reaches out by phone to schedule the first phone interview. I prepare them to be interviewed on that call. Our recruiters also work very quickly, so I make sure to provide as much information about the specific positions I have recommended and encourage them to begin researching the client immediately. I also recommend that they research our company itself. These are standard interview tips, but everyone can use a reminder.
5. COMMUNICATE
Once I know the application has been submitted, I reach out to the recruiter directly with an attached resumé and a personal or professional reference. I include an explanation of why I am recommending the applicant, and why I feel they are a good fit. If I know who the hiring managers and interviewers will be, I will also copy them in the email and talk to them in person, when appropriate.
I also ask that my referral keep communicating with me throughout the hiring process so I can continue to be an asset to them. This way I can gather and provide appropriate feedback for the next stage. Likewise, I continue to communicate with the recruiter as necessary for the same reason.
Usually my referrals receive job offers because of all the work up front, and it's rewarding to be part of the process to get someone a new job. Occasionally, an offer is not made. In this case I don't get discouraged, and I start my process all over again, as I truly believe they have a place at MarketStar.
Of the dozens of people I have referred, the majority were hired, retained for more than a year, and many are still with the company. I hope that others can learn from my experiences and benefit from the best practices I have shared. I encourage you to give it a try, and I hope you can have similar success in capturing quality employee referrals of your own.