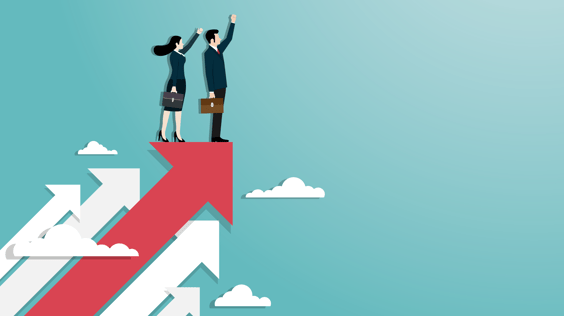 There are 4 things I discovered about my professional growth. This applies to me significantly as a leader and has certainly been my experience at MarketStar and hope what I share with you today can help you identify the factors around you that impact your own growth.
Three years ago, I started my relationship with MarketStar as a team lead for one of its sales teams under a partner agency, known then as Product2Market. I was fortunate enough to be asked to return to a leadership role after years of external growth in other companies and around the world. In the earlier days of what was a start-up, Product2Market leaders had given me exposure to ground-level sales, marketing, and business development as an enthusiastic and inexperienced 25-year-old. Ten years on, I'm eternally grateful for the opportunities given to me following those experiences.
Fast forward to current days and I've been fortunate to grow and lead a global team through much change, both deliberate and unexpected.
When it comes to growing a team, a number of focuses have enabled such success.
1. Transparency
An open & honest culture of our plans, growth, and vision, has meant that we can achieve so much with everyone rowing in the same direction.
Having regular open and transparent discussions via 1:1's, team huddles and monthly catch-ups leads to a higher morale team who are more productive and excited for what's the come.
Relationships can only improve with communication and this goes for overall team communication as much as individuals.
2. Leadership
Strong and consistent leadership with key focuses for the people is apparent when it happens on any team. Leading from the front with consistency is a sure method to encourage a growth mindset environment.
This applies to all leaders with or without a title. On every team, there are members who are excited to help out, show their skill set, and care so much about what they and the rest of the team are leaning into.
Recognizing these leaders and being consistent in their coaching, recognition, and value is imperative to such a strong culture and growth of a team.
3. Best Practices
Best practices and rituals that are ingrained in the team have meant that, as the team grows, those best practices grow too. After all, you become like the five people you surround yourself with.
This applies especially to work because it's where 8 hours of our lives are spent almost every day. Working as a team on a daily basis to build healthy and strong habits of communication and to remain consistent in that communication is key to moving the team forward.
4. Effective Coaching
A coaching environment where team members understand their development is an important element of the success of the team and overall encourages endless growth. Equipping leaders and team members with coaching skills to enable each other to succeed will lay strong foundations for all members.
Working with a team on their growth can occur in a multitude of ways. Identifying the basic rituals and foundations day-to-day equals a higher chance of success.