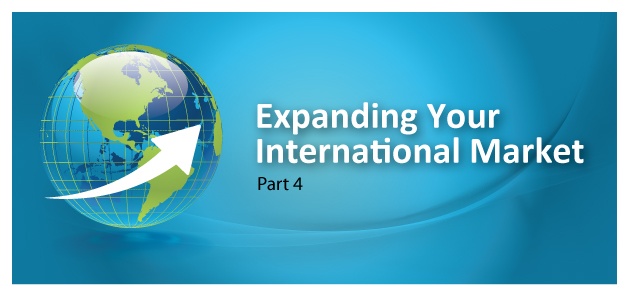 As I wrap up this series on International Sales, I wanted to touch on the future of Latin America and why to consider expanding internationally. As per the chart below, B2C e-commerce sales figures in Latin America are forecasted to grow to 78.15 Billion US dollars by 2016. That's a lot of cash, and that's just e-commerce!
But did you know that according to the state of the US internet survey 35% of respondents engaged in showrooming? So, with this growth in sales, do you have the proper presence in stores to train reps and customers on your product? As discussed in this series, there are many things to consider in an international strategy. But most of us want to know: what is the future of our sales, and the future of regions we choose to expand into? Here are some thoughts to help you decide:
Out of the five key emerging markets in the world (Mexico, Brazil, China, Russia, and India) LATAM has two. We have 40% of the major market right next to the US! Why not take advantage of this opportunity? The future is nothing but bright for these areas.
As far as the future of your international sales program is concerned, your model for the region is the most important part of the strategy to consider when forecasting. The model has to be region-centric to have true impact and keep up with economic fluctuations. Having a single "Latin America" model is too broad. It's necessary to focus on the business cultures where you want to expand, and create specific models for these cultures as needed. Say, for example, we are talking about the two key areas: Mexico and Brazil. You must have individual sales programs for each of these countries.
Another thing to consider when looking toward the future is that Social Media is very prominent in these countries. Did you know that for many years Colombia was the #1 country for Facebook? Social Media is going to continue to explode, and if you are in the Social Media industry you will want to place your bets in LATAM. (Side note: keep an eye on Whatsapp.com!) Another industry going strong is Telecom. As people move from feature phones to smart phones, and internet access continues to drop on cost for those devices, having a phone in Latin America is becoming more affordable. Across the board, technology is becoming more consistent and key to the LATAM culture.
While Social Media and Telecom are on the rise, the last point I would like to make are the industries that are more challenging in Latin American regions. Here are some of the challenging industries to be aware of (in order):
Services – LATAM can duplicate services based out of the United States at a very inexpensive rate because labor is a lot less expensive in LATAM regions than it is in the U.S.
Software – rather than using expensive, established platforms originally developed in the United States, LATAM regions can inexpensively develop apps from scratch on a local-level.
Hardware – companies in the hardware and networking industry are experiencing huge price pressures as the price per product is considerably dropping.
As a whole, expanding internationally is a great choice once it's done carefully. Catch up on prior posts to these series here:
Part 1 – Making the Leap: Tips on expanding your international market
Part 2 – 3 strategies for targeting international sales
Part 3 – How to execute your international sales strategy
Or, if you have any questions about your international sales strategy, please connect with me on LinkedIn or contact me at nvillamizar@marketstar.com. Saludos and Obrigado!