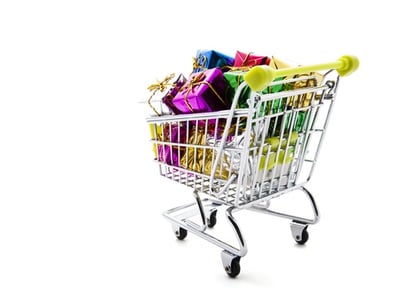 What's that sound? It's the cha-ching cha-ching sound of nearly 40% of all consumers starting their holiday shopping early. Traditionally, the end of October has kicked off the holiday shopping season, and this year is predicted as the best since the recession began.
Retailers are taking note (as they should be)— already gearing up by adding thousands of seasonal new hires (585,000-625,000 according to the National Retail Federation), anticipating the forecasts will be reality. What's more: The NFR is forecasting holiday sales to rise 4.1%, great news for retailers who depend on holiday shopping for up to 40% of their annual sales. And here is another promising point: September 2012 the unemployment rate declined to 7.8% and 114,000 jobs were added; meaning more consumers will be comfortable with holiday spending.
The NFR, known for adding insight around retail and consumer shopping, recently put out the "2012 Holiday Survival Kit."
Here are a few highlights:
23% start holiday shopping in September
Holiday sales for 2012 are predicted at 586.1 billion
28.7 million Black Friday shoppers will go out on Thanksgiving
The retail sector with the highest percentage of sales during the holiday season is jewelry stores with sales in 2011 being 27.8% of annual sales
70% of Americans say the current state of the economy is impacting their holiday spend plan
Denise Zaraya, director of emerging products for ValueClick Media, put together this helpful article, "5 Consumer Trends You Can't Afford To Ignore This Holiday Season." Among them she highlights that consumers will be doing even more comparison shopping this year, armed with their smartphones in their palm.
So what does all this information mean to your brand? First, be location smart. Use geo-targeting to find the markets that have the highest saturation of your key lifestyle segment then amp up the retail connection in those markets. Second, don't be afraid of a Thanksgiving night blitz. Think mall kiosks slathered in your brand to capture all those late night, turkey-stuffed shoppers. And finally, use online presence to your advantage. Beef up content, optimize search engines, nurture online leads, and use social marketing campaigns to gain attention for upcoming events.
This holiday season is a great opportunity for brands to spend extra budget on marketing. Those who are smart in preparation and execution of holiday campaigns will hear their own version of cha-ching cha-ching.