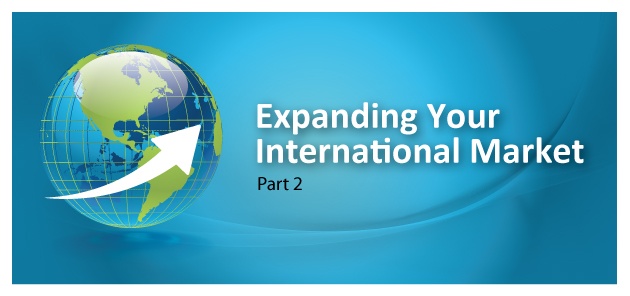 As we continue our series on international sales, I want to dive a little deeper into the concepts we discussed in the first post. I outlined three key considerations for expanding your sales team to an international scale in Latin America, where you should be, what countries matter most, and how to effectively staff your sales teams.
1. Targeting countries: where you need to be (and why)
If you are looking to expand into Latin America (with a population size of around 600 million), there are two countries you will, without question, want to target: Mexico and Brazil. There are roughly 300 million consumers within these two countries, the equivalent of the U.S. population. You could potentially cover 50% of Latin America just by pursuing these two locations. Mexico is an especially important market because we share a border with them. Many companies in the United States choose to do business in Mexico because of our long history, similar sales culture, NAFTA, and convenience of travel.
Once you have made the leap into Mexico and Brazil and continue growth internationally, this is where you can tap into the rest of region. By population, Colombia is the largest of all countries in this group. However, companies focus on Argentina and Chile first. Just like in the domestic market, international markets experience business cycles that impact whether or not investors and companies want to do business there. Ultimately, if you are pursuing Latin American expansion, Mexico and Brazil would be your best bet.
2. Immersion: which regions matter most to your company
Currently because of heavy government regulation in Argentina, and the political situation in Venezuela, many companies avoid these countries. Alternatively, there are other avenues that you could pursue, such as Chile, Peru, and Colombia, in that order. Within this sub-region are three markets that are on the rise: Ecuador, Panama, and El Salvador. While small, they are markets ripe for the picking for a few reasons. First off, their currency is the U.S. dollar. This means inflation is somewhat controlled, and the economy is more stable. I highly recommend Ecuador, as it has one key advantage above the others: the cost of energy is comparatively low. A stable economy, controlled inflation, and low-energy costs create a recipe for sales success.
Make sure to keep an eye on Paraguay! It has two distinct advantages: inexpensive land and electricity costs. Paraguay will only continue to grow as companies realize the benefits of doing business here.
*As a side note, the trickiest countries to deal with are Venezuela and Argentina. This is mainly due to government policies and total employee costs in those locations. I advise looking more carefully at your situation before committing to a venture in either of these locations.
3. Optimal performance by region: staffing your sales teams.
Staffing and training sales teams can be a daunting task – especially when you throw international cultures into the mix. Here's how I see it: if you are in B2B sales, you need to have sales teams in both Mexico and Brazil. The rest of the region can be managed from Mexico, Costa Rica, or Uruguay. By having a team in Uruguay, you are essentially targeting Brazil at less than half the cost. Uruguay has a great pool of native Portuguese-speakers and a low cost of doing business. The key is that your company needs complete immersion in the territory and culture to have a positive impact on sales.
Now that you have a good baseline, keep an eye out for part three to my series on international sales: how to successfully execute an international sales strategy.