I read an interesting article about Comcast ramping up to enter the SMB services space. We all know Comcast (or Xfinity – whatever) delivers cable and internet, but now they will be rolling out IT services, including tech support, network configuration, cloud-based backup solutions and a slew of other things. I'm sure this is NOT a great prospect for traditional VARs and MSPs already struggling in the tepid economy.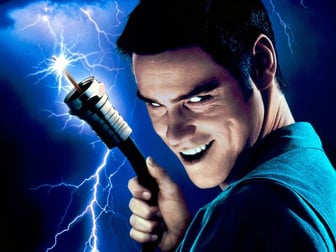 Along with competitive pricing, an a la carte menu of services and clear ability to provide EXACTLY what they are planning to offer, the thing that intrigues me about Comcast jumping into the SMB channel space is their ability to reach small and medium businesses so easily.
Comcast already has a huge foot in the door of most American neighborhoods. The infrastructure is already in place, so now all they need to do is build their offering, train their techs (or hire newly specialized techs), gather lead lists and start setting sales appointments.
Aside from my admiration of the model they seem to be creating, I couldn't help but go back to what I have always said about entering and maintaining the SMB market – in order to reach SMBs, you have to reach out and support your SMB partners.
Many of the big tech companies we represent have very healthy business with enterprise businesses. These are their Tier-1 partners, so they have dedicated inside and outside teams handling the business at every step along the buying journey. We specialize in handling Tier-2 and Tier-3 partners. These are the partners that are not HUGE producers on their own, but collectively, they make up a mighty chunk of channel business. This is the SMB space.
Time and time again we have heard clients and potential clients talk about the importance of winning the SMB space, at the same time wondering how to do it profitably. For a monster company like HP, wrangling SMBs can be like herding cats – tricky, elusive, frustrating and sometimes unmanageable.
Well, that is obviously what MarketStar does – taking the unmanaged and turning them into well-managed and high-profit producing partners. Our client manage the top guys, we manage the rest. Voila – we build and maintain your SMB space.
Comcast has the right pieces in place, but now they need to find the businesses. You have to admit, with their giant army of techs, service centers, call centers and personnel, entering the SMB should be achievable. And they should be able to ramp it up pretty fast.
I just wonder if businesses are going to be fine with having to wait for the cable guy, who has promised to come between 10 a.m. and 4 p.m.
Image credit Columbia Pictures, a Sony Pictures company