It's not every day a company reaches its Silver Anniversary. We're pleased to announce MarketStar has - and ours looks quite ORANGE! A quarter century ago Alan Hall pioneered outsourced sales and marketing services and we're now making impact on a global scale. You better believe we're going all-out to celebrate our growth throughout 2013.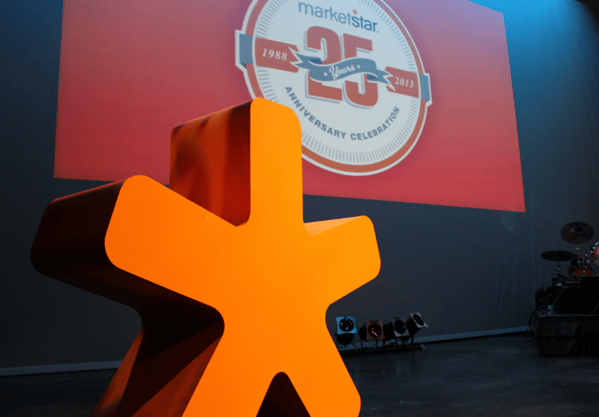 Earlier this month, MarketStar held a 25th Anniversary Gala in historic Peery's Egyptian Theater in Ogden, Utah. Next door to our headquarters, the theater served as a beautiful venue for a live band and our 2013 theme, "Come Together." With 750-plus employees in the room, we literally brought the company together, honored our past, celebrated our future and the impact we make at the integration of science and art. With more than 80% of our 6,000 employees outside of Utah, we recognized our exponential growth from the Hall family basement.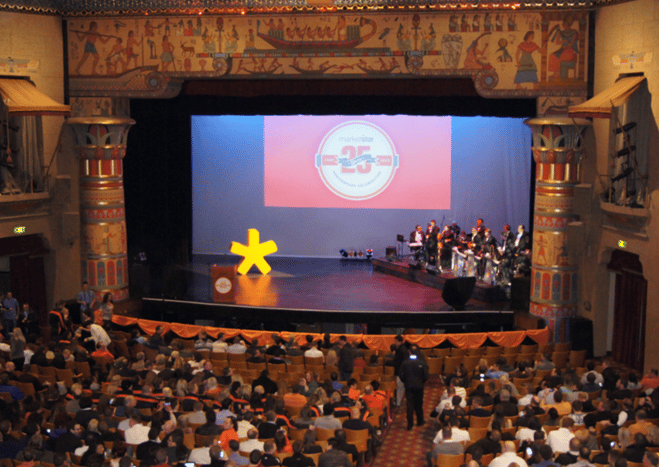 The two-hour show included executives honoring stellar teams with Treadie Awards, and many other memorable moments, including these highlights:
Sergeant Pepper-style, our executives Aaron Hall, Brian Buck, Lee Wells, and Spencer Brown made a surprise debut appearance, bringing down the house with their own Beatles dance to the namesake "Come Together."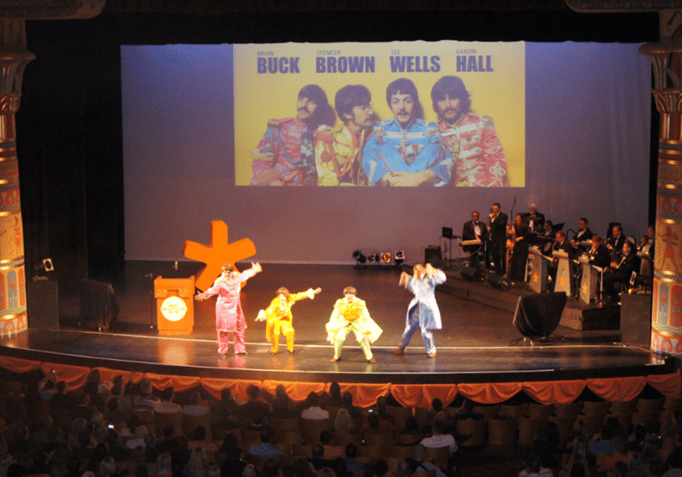 We heard from our founder and his wife: "We could not be more proud of you. I think the secret sauce of MarketStar is the employees. You're noble people." - Jeanne Hall, wife of founder
"Dreams come true. It's rare today for a business even to get to this wonderful moment in time. But today I want to thank everyone who took a dream and advanced it. It became reality and global enterprise...I thank Mr. Treadway for taking the baton three-fold, making this one of the bright stars in the firmament of outsourced sales and company in the entire world.." - Alan Hall, Founder and Chairman of the Board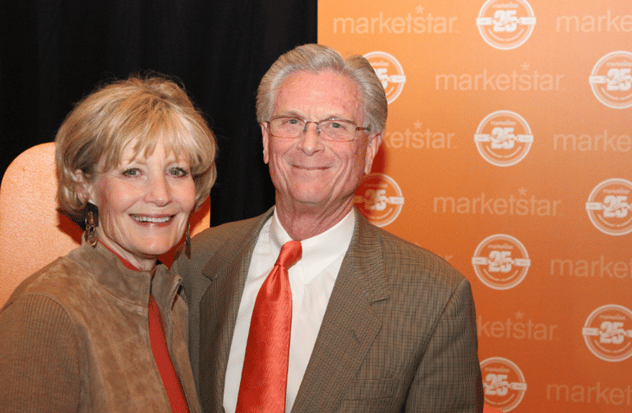 Our CEO, Dave Treadway, gave us the vision for the future, and shared what he was doing 25 years ago: "Yippee ki-yay, MarketStar!"
"MarketStar's all about great performances and we're really proud of the fact that we've been around for 25 years, that we do create great value for our clients, and frankly, there's no one that loves our employees or our clients more than I do...This week is my 10-year anniversary with MarketStar and I couldn't be more proud and honored to be associated with such a great group of people." - Dave Treadway, CEO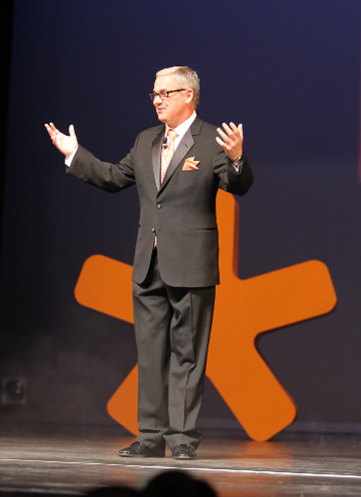 Don't forget, we ate the world's largest ORANGE asterisk cake. Specially made by a Hollywood cake designer, this orangetastic cake required 50 pounds of flour and 70 pounds of sugar! Here's our senior executive team with the colorful culinary masterpiece.
Thanks again to our fabulous clients and Omnicom for being part of our story. Without you, we wouldn't be here. And a shout out to our employees - thanks for making impact every day!
Watch our special 25th Anniversary film and see our timeline here.
Wanna see more fun event pictures? Check out our Facebook page.
Images courtesy of our talented Jeff Jensen, Chris Ripplinger, Tim Heare, and Wendy Gibbs.