A question was posed in a LinkedIn group I frequent. The group discusses B2B lead generation and enjoys a broad spectrum of roles and personalities who share their perspectives. The question for the group was this:
"Assume you have the leads coming from whitepaper downloads, social media, registered for a webinar, etc. What do you do next? Cold call or e-mail or both and when? Any best practices?"
Since this topic is universal in nature, I chose to pull my thoughts outside the virtual walls of a private group in order to capture your thoughts and opinions. Here is how I responded to the question: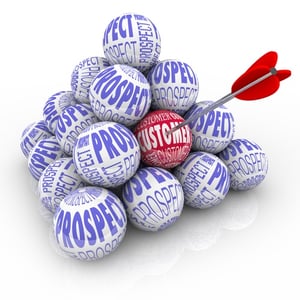 In my experience, there are two attributes you hope to influence in a prospect: interest and intent. From any single one of the actions mentioned, you won't gain perspective into either. Some might say a prospect demonstrates interest in those first steps, and that may be so, but not to a degree that can be properly interpreted.
To gain perspective into the attributes, you want to see a continued engagement, and the best way to facilitate an engagement is by introducing new, valuable content that is relevant to the prospect and builds upon past learning. In most cases an electronic engagement is less threatening, less invasive and more desirable, especially when the prospect is in learning mode. A certain level of intelligence has to be applied in order to develop the engagement and make it valuable.
What is the prospect's role?
What is the topic of the content being consumed?
What would be the next logical content step that will encourage continued learning and engagement?
Social consumerism and instant access to information has forever changed the buyer's engagement process. The old adage, "Don't call us, we'll call you," is a powerful rule to live by with prospects. Guiding them through the learning process and gaining insight through their content appetite will reveal their level of interest and intent for sales engagement.
Abrupt salesmanship too early can undo their first steps into awareness. Being a trusted adviser through the learning process results in new opportunities.
How would you answer this question? What are your best practices?