When I started copywriting at MarketStar, I wrapped my head around a then-new-to-me phrase: lead nurturing. I've lived, breathed and (mostly) written dozen upon dozens of lead nurturing emails for the world's most admired brands. Our nurturing team continues to revive millions of dollars for our clients.
Maybe you're where I used to be, and lead nurturing is a new concept? If so, check out our recent title-fight-in-your-inbox infographic: "Email Marketing v. Lead Nurturing," which points out the obvious victor. (Spoiler: spammers, you won't like the outcome.)
Lead nurturing means never sharing content for content's sake, but offering relevant content at the right time to the right person, in ways that progress them towards a purchase. For lead nurturing to succeed, it takes more than automated systems and technology – but strategic thinking and dedicated people to make the inbox debut worthwhile.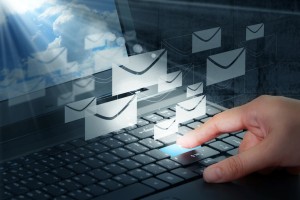 With that introduction, here are four essentials to writing lead nurturing emails:
1. Understand Messaging
Long before typing out email drafts, there needs to be thoughtful time spent with messaging. Whether for your own company or for a client, dive into key takeaways and clearly define them. Make sure your over-arching communication plan builds on each message, offering valuable information for prospective customers.
2. Embrace Your Audience
Think through the viewpoint of your readership – what is relevant and meaningful to them? Personalize your message to meet their innate business needs and goals, and articulate in a way that will be both relevant and valuable for them. Lead nurturing demands always keeping relevancy at top of mind and the "so what?" factor.
Consider the best way to reach this particular audience. What tone/voice should you use? Your writing voice can range from formal and technical to witty and playful. Each project resonates differently, depending on the chosen voice. Your credibility rides on your ability to keep the voice and tone persistent.
3. Write Tight
Every word counts, so weigh the importance of each phrase. This doesn't mean sacrificing eye-catching words, which paint a picture or slam-dunk an idea. Effectively communicate with a dose of creativity, but realize audiences prefer bite-sized, palatable sections to verbose ramblings. As a rule, vary sentences both in terms of length and word choice.
Remember crafting an effective subject line ranks nearly as high of a priority as getting email addresses correct. It's how you get your foot in the door, so use active verbs and power phrases. I suggest the expertly worded Marketo blog post, "Carving the Perfect Email Subject Line."
4. Incite Action
Purposeful deliverables leave readers with a recognizable call to action (CTA). Clients measure the success of your writing by how many clicks they get, how many people download the offered content, etc. They want quantified results, which happens when you persuade readers and invite them to act. This could be as simple as, "Click here to download our eBook" or "Sign up for our next webinar by clicking here."
To find out more about how we can use lead nurturing to progress your potential customers to a buying decision, click here.