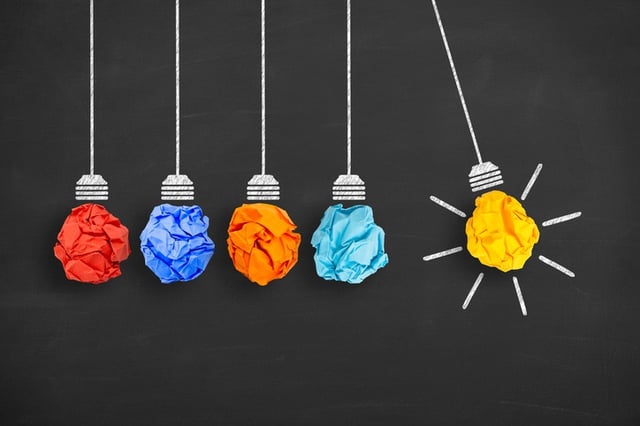 While most organizations build their own highly successful sales teams, it's consistently a challenge to hire the right people, design the best models, choose the best technology, and implement those changes into your current sales process. Whether you're building a team from scratch, refining a current sales model, testing a new motion, or revamping a current process to meet modern demands, outsourced teams have the core competency to ramp programs up and down, and scale accordingly with little or no risk to your current internal sales process.
For some industry veterans, the thought of outsourcing sales may cause hesitation and fear. They may feel they'll lose control of their teams. They may worry that outsourced reps won't understand their products and sales processes, or worse, not convey their brand image. And they may be afraid that these teams will not deliver the anticipated return.
These fears are simply misconceptions. To help illustrate how outsourced sales and marketing teams can seamlessly integrate into your organization, it's important to correct a few common myths.
Myth #1: You don't need to outsource if you have a good sales team in place.
Reality: Organizations of all sizes can rely on outsource expertise to scale up and down. In fact, established sales teams often rely on agencies because it's easier—and more affordable—than hiring and training new resources. Because they already have established infrastructures and proven sales processes, outsourced teams can focus on underserved groups. For example, small- and mid-tier accounts, while in-house teams can focus on heavy-hitting, enterprise opportunities. Essentially outsourcing can provide a net new revenue stream in the channel by focusing on the long tail, non-transacting partners, or tackling mid-market and SMB accounts in an efficient and cost effective way.
Rather than view outsourced teams as outsiders, it's best to view them as an extension of your existing sales and support teams. These individuals learn your products and processes inside out, just as internal reps would. Outsourced teams augment your organization by providing you with the tools to extend coverage into new markets, verticals, and channels, and they do it with your brand front and center.
Myth #2: Nobody can sell your product like you do.
Reality: Inside sales reps work to master your products; outsourced teams do just the same by bringing years of combined expertise and support that even the most established organizations may never achieve. These teams have access to tools, technologies, and efficiency optimization techniques proven from decades of experience.
Outsourced agencies source appropriate resources based on experience, industry expertise, sales acumen, and they leverage proven methodology and data to predict results (Predictive Index or PI). By training and onboarding the top sales talent, and providing consistent coaching, outsourced teams augment your sales team with reps who are able to master your products in an efficient and effective amount of the time.
Myth #3: Outsourced sales teams can't replicate your brand and messaging.
Reality: Outsourced resources are scoped around individual engagements and sales motions. These agencies work to find reps who not only fit your organization's job description and product expertise but also your brand identity and culture. These teams develop processes around brands, sales cycles, and the unique needs of your customers.
Outsourced teams bring with them years of deep, diverse industry experience. Because management and executive leadership come from specific industries, they understand what it takes to be successful—and how to pair reps with specific teams. Working in an outsourced capacity allows your reps to focus on delivering results within your established paradigms.
Myth #4: It's less expensive and easier to ramp up your sales team in-house.
Reality: If you think that inside sales is inherently cost-effective, Think again. For starters, it's difficult to gauge the exact costs of an in-house sales team. From establishing processes and building benchmarks to hiring a full-sized team, ramp-up requires extensive resources and time. Plus, hidden costs such as turnover and unavoidable expenses such as salaries and benefits add up quickly.
Simply put, outsourcing provides better value and a faster time from ramp to revenue. Not only do outsourced teams save you money on overhead, infrastructure, technology, data, and hardware, they offset the exorbitant costs associated with onboarding and turnover. Why spend money on a challenging recruiting and training processes when you can trust an outside expert?
Additionally, upfront comprehensive modeling of current sales data leads to faster ramp times and a more efficient use of your resources, saving you time and money. This is a key service all great outsource partners should provide as part of your sales solution.
Myth #5: You lose control and oversight when outsourcing.
Reality: While some assume that outsourced teams force managers to lose control and focus of sales reps, this couldn't be further from the truth. Ultimately, the overarching point of a sales team is to sell. Outsourced teams are built around this central idea and provide managers with real-time analytics and predictive forecasts so that they can make data-driven decisions. This gives an unprecedented amount of control to steer the direction of their sales efforts.
Outsourced teams also provide dedicated customer support teams to handle administrative tasks such as recruiting, data analysis, and maintaining a feedback loop with your customers. Additionally, these client service teams ensure that communication and protocols are integrated with marketing, executive leadership, and other key departments. Not only does this free up time for your sellers to actually sell, but it provides you with additional time to manage your teams.
When considering outsourcing look at the facts, not the myths—remember that these outsourced teams are there to help you hit the assigned revenue targets with little or no risk to your current proven internal sales process, and make you look good in the eyes of your peers and superiors. Educate yourself and if in doubt talk to one of the ten's of thousands or companies that leverage these services across almost every industry around the globe.