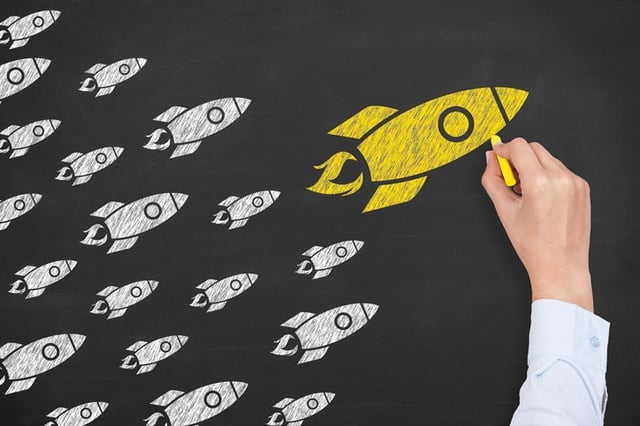 So, you want to be a successful sales rep? I'll tell you a few secrets that worked for me. Sales is about integrating communication and technology into your processes to achieve your goals. Below are the top five skills you should incorporate into your day-to-day processes.
1. Learn the art of communication
People buy from those they trust. Just a small minority of business owners close a sale the first time they meet a client. Instead, most buyers make a purchase only after they know, like, and trust sales reps to some degree. A sales conversation is a give and take -- the customer gives you information and opens up to you, and you will give them your expertise. The more you can be curious about the customer and ask "why," the more invested they'll be in what you have to say.
2. Learn the science of technology
If conversation is the art of sales, then its scientific analogue is technology. The modern customer values technology to make well-informed purchasing decisions through data and statistics. To crack the code, it's important to meet customers at their level. Your sales will be won by how much you know your product and how you convey that information to your customers.Leverage big data and analytics to gain insight and streamline the sales process. In doing so, you can drive effective lead qualification and fill in gaps across data sets.
3. Work with an experienced mentor
The mentoring process can bridge the generational gap and help reps understand each other. Mentoring improves retention and inspires long-term outcomes. A great mentor can teach you practical knowledge you won't learn from cracking a book, In addition to preparing reps for the challenges of a new job, mentoring also provides them with a greater sense of community and loyalty.
4. Define your own brand
Differentiation means defining attributes and personal values, and backing both with an ability to add meaning to the product you sell. What makes you different from other salespeople? Looking past the features and benefits of your product is important. Find meaning and value behind your company—and apply that to your personal brand. Strive to understand and answer exactly why someone should buy from you.
5. Aim high
Meeting quotas should only be the first step in your goals, the bare minimum; mastering your pipeline takes things a step further. This means keeping track of deals, knowing what stage a deal is in, and determining if there are enough deals on the board to hit your goals. It also means delivering the right information on your product to leads at the right time in their buyer's journey.
Is your business in need of skilled sales reps? Read 5 Strategies for Outsourcing Inside Sales to learn how we can help.