I love playing softball. It's a game we can play long into our later years, but it still requires skill and precision. The key to a big softball win? Lots of small hits. I'm amazed that when you play a game where it's single hit after single hit, all of a sudden you look at the scoreboard and it's 9-0 after one inning! Rarely do you hit homeruns in softball, it's playing the smaller hits. That's kind of like playing the SMB market -- smaller hits, but when you add them all up, you get a massive end-result. Small ball in business (SMB) is a winner, but it takes skill and precision.
The U.S. is home to nearly 30 million businesses with 500 or fewer employees. Incredibly, these small and medium-sized businesses (SMBs) account for more than 99 percent of all businesses in the country and employ nearly half of all Americans who work in the private sector.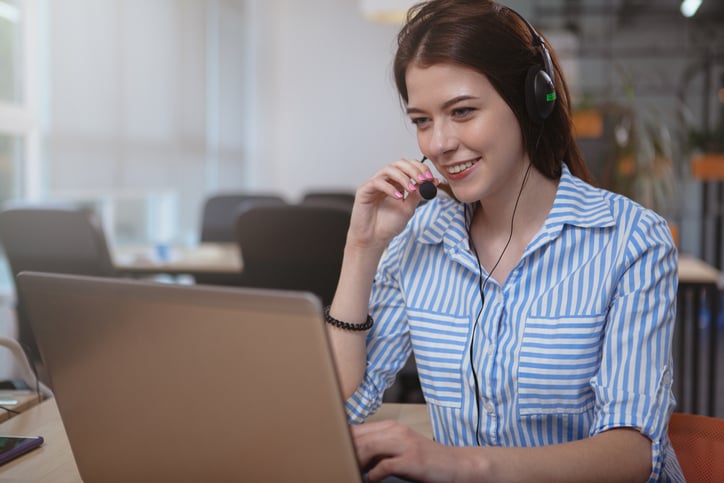 Although SMBs represent an enormous slice of the U.S. economy, for many sales organizations, these businesses are a relatively untapped market. Indeed, selling to SMB customers is considerably different from selling to an enterprise. However, with the right approach, your organization can position itself for significant success in the SMB space.
How SMBs Are Different
Like other B2B buyers, today's SMB decision makers have access to a wealth of information on their markets and on various products and services. They are doing more research before making a purchasing decision than ever before. In most cases, the Buyer's Journey is already 70 percent complete by the time they actually contact a vendor.
In contrast to enterprises, SMBs have far fewer people making purchasing decisions (i.e., sometimes, only the owner), and they tend to be very cautious about spending.
Meanwhile, due to the coronavirus pandemic, many SMBs are being forced to make big decisions in a very short time frame, with some having to incorporate digital technology for the first time.
Taken together, all these factors mean that SMBs need sales representatives to help them make sense of all the information they have at their disposal, acting as consultants to guide them toward the best solution for their needs.
How to best do that? Consider these three techniques for selling to SMB customers:
Establish a New Sales Structure
Because today's SMBs need a more consultative approach, it can be helpful to have specialists support your prospective customers at each step of the sales process, rather than having a single sales rep help customers through the full Buyer's Journey.
Restructuring your sales team can transform the way you serve your customers. Consider the actual sales process and how you can best utilize your sales reps to help customers identify solutions to their challenges and provide continuing support to ensure Customer Success and brand loyalty.
Let these five important trends guide your restructuring:
Specialization: Today, B2B sales reps are much more specialized, which makes them better equipped to serve as consultants for their customers at each stage of the sales process. Common

specialty sales roles

include customer development reps for lead discovery and validation, account executives or account managers to handle customer acquisition, and Customer Success representatives to help customers through onboarding and adoption. Depending on your industry, you might also incorporate sales engineers,

high-tech field reps

, and other more technical roles as needed.
Collaboration: With a specialized sales team, collaboration is more important than ever because sales reps will no longer be working in silos. Each specialist should work closely with the others, all reporting to a single sales leader so they can readily share information and provide the customer with a seamless experience.
Advocacy: Restructuring your team allows you to focus on

Customer Success

, which is one of the keys to building trust and creating long-term relationships with your customers. In fact,

according to Forrester

, vendors with a strong Customer Success program are 54 percent more likely to retain 90 percent of customers. This enables you to create a strong pipeline of customer advocates for your products or services.
Efficiency: Creating specialized roles can also help improve your team's efficiency by streamlining SMB lead qualification. It's all about maximizing the customer's lifetime value while keeping acquisition costs low. Customers increase in value as they move through the sales cycle, so be sure to commit your more expensive sales assets, such as account executives, to the latter parts of the process.
Personalization: SMB customers are looking for personalized solutions to their business challenges. When possible, use sales reps who are well versed in specific verticals, such as finance or technology. And, if it makes sense, organize your team by industry or specialization to improve their ability to collaborate and provide personalized service.
Tap into Technology
Selling to SMB customers also requires technology to manage the sales process, such as CRM software and analytics, and tools to automate content management and lead qualification. However, licensing sales technology can be expensive, and training your people in it can be time consuming.
Consider outsourcing to a vendor that has its own comprehensive sales technology stack in place. This way, you'll be able to cost-effectively cater to your SMB leads and customers while also benefiting from the latest technology available.
Outsource for Success
Selling to SMB customers requires a strategic approach, with sales reps who have a high degree of specialization in their roles and their industry. Of course, creating your own in-house specialized sales team can also be costly and time consuming.
However, Sales as a ServiceⓇ providers already have the staff, technology, and processes in place to successfully manage, nurture, and qualify SMB leads. Outsourcing these functions enables your team to focus on other key parts of the sales cycle, ensuring that your prospects have the best experience possible and become lifetime customers.