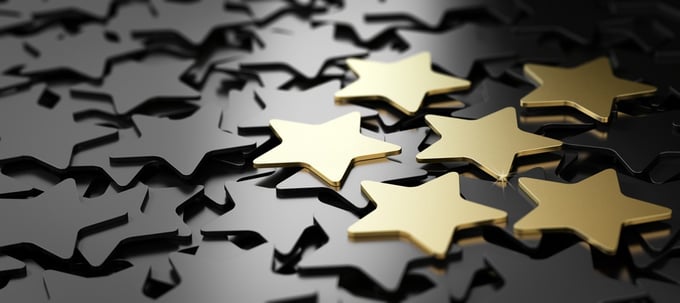 In today's subscription-based economy, the value of a customer is fully realized over time, rather than up front. As this model becomes the norm in B2B sales, it's ushered in the "age of the customer," in which customers are now largely in control of their business relationships. What does this mean for your business? That the duration of a customer relationship now has a greater impact on the overall health of your company—and that it's up to you to successfully manage customer success.
To be successful, companies must deliver value over the course of a relationship, rather than solely focus on making a sale. Customer success management enables teams to actively manage relationships over time. At its core, it is designed to make customers successful with the products they have purchased (and will purchase), while ensuring they realize economic value from their investments. This, in turn, influences new sales, increases revenue, and impacts their loyalty as a customer. Ultimately, customer management leads to a reduction in customer churn.
Managing the customer experience does require effort, however, as organizations must establish and manage best practices. It requires organizations to proactively manage customer engagements and help their customers realize the business value from products and services. This requires careful coordination across strategy, processes, data, and resource management.
To help illustrate, here are three essential steps to successfully navigate your relationship with the customer.
1. Articulate your customer engagement strategy.
Not all customers are equally important to your company's success. However, that doesn't mean you shouldn't treat them as such. Even if you're managing numerous accounts, each customer should feel like they are your top priority. To ensure that you are creating 1:1 touch points with every account, it's important to articulate an engagement strategy. This process defines customer tiers as they pertain to your business, and outlines the frequency and type of engagement you will have with each category.
Your first step is to outline and define customer tiers. Strategic accounts are the customers with a high lifetime value or strategic importance to your organization. These high-touch accounts require deep penetration and personalized interactions, and should be at the top of your customer pyramid. Value accounts, on the other hand, may seem to have less strategic importance to your organization, but have significant value collectively. Use a more nuanced digital or inside touch strategy, one that is efficient, yet still gives them a feeling of 1:1 attention.
Optimizing the value from each customer tier demands a process that balances effort and results. By articulating your customer engagement strategy, you are working to optimize the value from each customer tier.
2. Assign the right processes to the right customers.
After defining customer tiers, it's important to align the right engagement techniques with the right customers. The processes you use to engage your customers must be consistent and effective, but they must also be flexible enough to support customers that grow and evolve.
Relationship-building activities may include quarterly or annual business reviews or health checks for key accounts, or personalized email check-ins for value accounts. From white papers and webinars for smaller accounts, to one-on-one coaching for strategic accounts, it's important to coordinate communication efforts around your tiered accounts. The more touch points an account requires, the more involved your methods should be.
It's also important to identify and manage at-risk customers accordingly. Causes of risk may include market instability, onboarding issues, and product or technical issues. Activities such as shifts in product usage patterns or communications help teams segment at-risk customers. Segmentation enables teams to create a more targeted approach to resolve risk and identify its origins. By coordinating risk segmentation and customer tiers, you can determine the appropriate amount of resources you should dedicate to at-risk customers.
3. Leverage the right data to drive the right conversations.
Now, more than ever, sales teams have access to troves of data. For example, CRM systems, online tracking tools, website traffic analytics, surveys, and other tools all contribute to the customer story. However, while it's possible to combine relevant information from multiple sources to get a comprehensive understanding of trends, teams must understand their customer's entire experience to provide the best service.
The most successful sales teams know how to collect, store, and organize data. Data collection strategies allow sales teams to implement personalized, customized strategies based on actual insight that end in actual results. To make sense of data, it's critical to have a data strategy plan in place.
Here are four types of data points that every team can—and should—capture:
Contact: email, name, company, phone number, etc.
Demographic: location, age, industry, etc.
Transactional: purchase history, interactions, communications, etc.
Relationship: likes, dislikes, habits, etc.
Teams that integrate key systems around these strategies gain a comprehensive view of their customers, which helps them provide the best possible customer service.
Teams that align their organization with customer success reduce customer churn.
Ultimately, behind every successful sales team is a group of people building, refining, and strengthening relationships. Because stellar customer service is vital for organizations to drive sales and reduce churn, it's up to your team to leverage the right individuals to create great experiences and build lasting relationships.
To compete in a subscription economy, companies must manage their customers throughout the duration of an engagement. Teams must actively involve themselves with the success of their customers. This requires teams to articulate a strategy and assign processes around accounts, but also implement them across an organization.